Juliet St. Clair has spent her life under Hollywood's spotlight. While being America's favorite girl next door has had its perks, having to testify against her stalker to put him behind bars certainly wasn't one of them. But when she thinks about walking away from it all, she can't help remembering the enormous pile of medical bills her family is drowning under. Bills that just keep on coming.

Felix Donovan had it all — stunning good looks, gorgeous women, and a spot as the drummer to a band that's sitting pretty at the top of the charts. Until one life-altering decision left him paralyzed from the waist down. He doesn't know whether to laugh or cry when he wins this year's Sexiest Man award, but the one thing he immediately does is send out a Non-disclosure agreement. Hiding his condition from the public is hard as hell, but he's not ready to face the world while he's still struggling to accept his new reality.

Except this year's Sexiest Woman — Juliet St. Clair — never looks at him with pity, only desire. But falling for Juliet means a permanent spot in the tabloids, a decision Felix isn't sure he's ready to make. And when Juliet's stalker re-emerges from her past, Felix's secret isn't the only thing at stake, it could cost Juliet her life.
---
Once again, I read this book as a buddy read with  Cátia @The Girl Who Read Too, so go to her blog in the next few days to read her take on this one.
This is my third book by Jamie Howard, and I have to say that I just love her writing. This book is told in the first person, dual POV, and the writing is awesome. While it is not necessary to read the first book of this series, All the Ways You Saved Me, I would still think it gives you a better understanding of the band dynamics and the supporting characters.
And this is a big part of why I'm loving this series so much, the band, the friendships, the dynamics they have. It's great 😀 .
Both main characters are amazing, and very well constructed. Juliet was thrown into acting when she was super young, but she never lost sight of who she was, and she was just such a good person. Even when dealing with impossibly hard situations, she was always humble and kept her sweet nature. She won me over the first time she saw Felix!
Felix was a delight to read. I'm glad that the book focused a bit on his journey to acceptance of his new reality, because it wasn't easy for him to deal with it, and he was still not ready for a lot of things, and I'm glad that the story focused on that. There was no pressure from the people who loved him, but there was always a ton of support and that was awesome to read.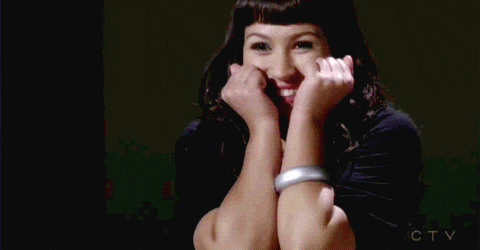 The relationship starts up fast, but it develops over time, and unlike some other novels of the genre, we actually see these two extremely busy people in a relationship together. Which, again, soper great. I loved their connection and their romance, how they opened up to one another and really got close.
I found the plot kind of predictable in some points to be honest, but it might have been just me. I still really liked it. There's a bit of suspense on this romance, so if you like that, definitly read this one.
Overall I really really loved this book, and I can't wait for the next one in the series, because I'm so curious about the last 2 pairings.