Once upon a time, there was this pampered rich girl who was kind of full of herself. She really only cared about appearances and hiding all her dark, ugly secrets under the guise of an opinionated snob. But then Eva Mercer got pregnant, shot by a psycho, and kicked out of the only home she knew. Now she's broke, unemployed, and has to start anew with a newborn to raise. But how?

On the other side of town, sexy, tattooed orphan, Patrick Ryan, can't get a break. He's out on parole for defending the last damsel in distress while trying to help her support her child, but all he wants is to find his one true love. He knows this woman by scent, smile, and laugh, but he's never actually met her. He doesn't even know her name. He just knows she's the key to fixing everything.

One kind of hero can save you from physical harm. Another can rescue you from a different kind of doom. To reach their dreams, Eva and Pick can save each other. But first, they must open their hearts and learn how to trust.
---
I have to say that I was a tiny bit scared going into this book, because Eva was not the nicest person in the previous 2 books, and because NA books with children in it are either a hit or a miss, no middle ground. This one was a huge hit for me.
The writing keeps being so good! The story is told in the first person, dual POV, and it works like wonders.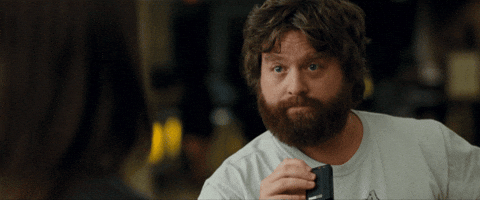 This book starts with heartbreak, because neither Pick or Eva had an easy childhood, but they both persevered and became super strong people. I loved their strength. Now, this book does have an small element of "magic" and you need to suspend your disbelief a little tiny bit, but it's totally worth it, because it makes the story even better.
I was scared of not loving Eva, who's Reese's very pregnant cousin, but I actually loved her since she first appeared on this book, because I understood her actions, why she was so distrusting of people, especially men. But I really liked her, and I loved her journey and her growth. It takes a strong woman to be put in her position and make the best of it, and she did. She turned into an amazing mom to her kids.
And then Pick… Pick is kind of dreamy! He knows the life he's gonna have, sort of, and when he finally meets Eva, nothing seems to fit into what he thought. But it's amazing how everything starts to fit in. He's a great guy, he supports Eva and her kid, he loved his friend's son like his own, and oh boy… a guy and a baby? Always great!
Then when they're together it's amazing. Their connection is strong from the beginning, and it just gets better and better. The way they form their own little family? ADORABLE! The kids are adorable, and Pick and Eva are great as a unit.
I really liked the plot and the pacing, because with two small kids, that could have been tricky, but I thought that was handled very well, and they truly got to know each other before they became more.
There was a bit too much drama towards the end though, and I could have done without some of the elements brought on, but after reading the 2 previous books I kind of knew that the book would have some kind of twist like that. I'm happy that it tied up 3 storylines though, because I really want all of these characters to be super happy.
I highly recommend this one, it's my second favorite in this series so far, and Pick and Tink are GOALS! The love they show their children?! AMAZING!
Now… small warning (SPOILERS… sort of…): This book includes several mentions of sexual assault and pedophilia, nothing is shown, just mentioned, but still… be warned.
Price of a Kiss (Forbidden Men #1)
To Professor, with Love (Forbidden Men #2)
Be My Hero (Forbidden Men #3)
With Every Heartbeat (Forbidden Men #4)
A Perfect Ten (Forbidden Men #5)
Worth It (Forbidden Men #6)
The Girl's Got Secrets (Forbidden Men #7)
Priceless (Forbidden Men #8)
Consolation Prize (Forbidden Men #9)