From strip clubs and truck stops to southern coast mansions and prep schools, one girl tries to stay true to herself.

These Royals will ruin you…

Ella Harper is a survivor — a pragmatic optimist. She's spent her whole life moving from town to town with her flighty mother, struggling to make ends meet and believing that someday she'll climb out of the gutter. After her mother's death, Ella is truly alone. 

Until Callum Royal appears, plucking Ella out of poverty and tossing her into his posh mansion among his five sons who all hate her. Each Royal boy is more magnetic than the last, but none as captivating as Reed Royal, the boy who is determined to send her back to the slums she came from.

Reed doesn't want her. He says she doesn't belong with the Royals.

He might be right.

Wealth. Excess. Deception. It's like nothing Ella has ever experienced, and if she's going to survive her time in the Royal palace, she'll need to learn to issue her own Royal decrees.
---
Oh My GOD! I don't know why I waited this long to finally pick up this series, but I'm glad I did, because it would have sucked to wait for the next book to come out.
Also, guys, I'm so sorry, but I have no clue how to review this book =/.
I will start by saying that even though this book fits into the Young Adult category, it is mature YA, it has explicit use of drugs, alcohol and sex. And very strong language. So beware that this book is not your run of the mill contemporary YA, and it might not be your cup of tea.
Erin Watt is actually a combination of two authors, Elle Kennedy and Jen Frederick, and you guys know I'm a huge fan of Elle Kennedy, so I was excited about this one. The writing is wonderful! I was engaged right from the start and this book was highly addicting. Seriously guys, this is addicting!!!
And on a side note… I saw a few bad reviews on goodreads that dismissed this book and its writing because the author (or authors) are erotica writers. And I ask, what the fuck is wrong with being an erotica writer? Is it because you think the genre is beneath you? Do you not like it? Have you tried it? No? Then why are you judging a genre you know nothing about? One of the most beautifully written and lyric books I've read last year was an erotica novel. Erotica does not equal trashy writing or abuse or violence. So don't be judgmental on that front! You might not like the book or the story or the writing, that's entirely your prerogative. But don't diss a whole genre based on preconceived notions that are not true.
But also, don't confuse ROMANCE with EROTICA, because just because a book has explicit sex in it, doesn't make it an erotica novel!
Back to the review…
This series definitly has an interesting set of characters, and they're all pretty complex and I can't even begin describing them. But they are truly complicated and fun and hurting, but I found it worth it to read them.
There's Ella, and she's strong, so so strong. But the Royals are the true color of this series. Reed, Easton, Sebastian, Sawyer and Gideon are all mysterious, and so so messed up… all of them. And while they can be asses sometimes, especially Reed and Easton who do and say some pretty bad stuff at the beginning of the book, I can't help but love them, even with all their faults. Especially Easton, I love easton.
The story is also kind of hard to explain. This book is mostly Ella's adaptation to her new life, and finding herself in love with Reed, and how they navigate their growing connection. But there's so much drama! And it's like soap opera drama, you know? That if it was not well written, it would be boring and way too much. But it works here. It keeps the book interesting and it kept me on my toes. I was never quite sure what to expect.
It was certainly a super entertaining read and I was never bored, not even a little bit.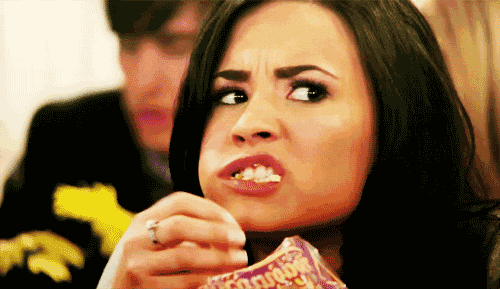 I couldn't rate the book higher though, because of some issues in the book. There are a few insinuations of sexual assault, there's a lot of "slut shaming", and the boys are very crass towards Ella throughout a good portion of the book. And even though I love them and the book, those are moments I can't just overlook.
So, if you think you might enjoy this one, proceed!!! But if you have doubts, think long and hard about it, because it might be just a little too out of your liking.
So, guys, have you read Paper Princess? What are your thoughts?