Kate ships tons of fictional couples, but IRL her OTP is her and Mick, the hot quarterback she's crushed on since, like, forever. With only one semester left of senior year, it's now or never if she wants to land him in time for prom. Since she's flirtationally challenged, she enlists Cooper Callihan, the guy who turned popular seemingly overnight but who used to be a good friend.

Cooper lives and breathes rowing, but his partner just broke his wrist. When he remembers Kate's good with a set of oars, he strikes a deal: help him train, and he'll make sure her crush notices her. Only he didn't know how addicting spending time with her would be. Or how the more successful the Operation is, the more jealousy he experiences.

The mission has been set. The troops have their marching orders. But what if the target is the wrong guy all along?

Disclaimer: This Entangled Teen Crush book contains stargazing, accidental swimming, and poker swindling. This kissing practice will melt your ereader…and give you a new couple to ship.
---
This has to be the cutest, most adorable teen Entangled romance that I've read in a while! This book is all kinds of amazing 😀 .
I had read one book by Cindi Madsen before, but it was a NA book, Crazy Pucking Love, and I wasn't impressed by the book or the writing. But this one is a totally different story. Operation Prom Date is told in the first person, dual POV, and it's fun and light, and it makes so many pop culture references that my heart was just about to explode from happiness.
Which leads me to the characters, and oh boy, these 2 were kind of great. Kate is a serious student, super smart, who loves to watch tv shows and ship the couples in them… but she wants a fairy tale moment and that's why she is convinced that she has to go to prom with Mick. I really liked Kate, I thought she felt real, because she had so many different sides to her. I liked to read about her.
Cooper though… WOW! The guy is kind of dreamy. I loved that he didn't keep the different parts of himself hidden, he truly didn't care what other people thought, and he was happier for it. I liked that he knew what he loved, even if felt trapped by his dad's choices for him. I loved that he put friendship and Kate's needs ahead of his own, because that is love.
I'm a fan of these kinds of romances, where the girl thinks she wants one guy and ends up falling for the guy who is right next to her, and it was super well done here. The author managed to show their friendship and how much they meant to each other as friends, before the romance crept in the way, and that just made the romance all the better.
I shipped them… BAD! They were so cute together, and they talked about everything, from the most inconsequential thing, to very deep and heavy stuff, and their connection was so well achieved.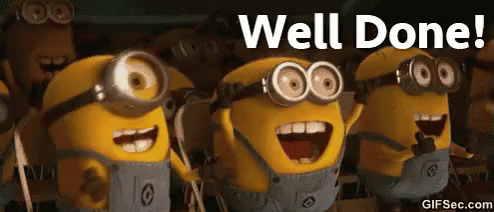 To sum it up, if you're in the mood for a very cute and heartwarming teen romance, with a slight dose of angst (small), give this one a chance, I'm telling you it's very worth it!