They called him Mack Daddy. No, seriously, his name was Mack. Short for Mackenzie.

Thus, the nickname. Perfect, right?
So was he: perfect. The perfect physical male specimen.

At the private school where I taught, Mack Morrison was the only man around in a sea of women.
Everyone wanted a piece of the hot single father of the sweet little boy. I was riddled with jealousy, because they didn't know that — to me — he was much more.
They didn't know about our past.
He'd chosen my school for his son on purpose, because Mack and I, we had unfinished business.

As my friend Lorelai so eloquently put it: "Unfinished business between two people who are clearly attracted to each other is like an eternal case of blue balls." And I was suffering in pain from my case.

I was still intensely attracted to Mack. I tried to resist him, immersing myself further into a relationship with another man just to protect my heart.
Not to mention, getting involved with a parent was strictly against school rules. But seeing Mack day in and day out was breaking me down.

And soon I might be breaking all the rules.
---
Guys, I'm a sucker for single dads in books. It's a problem! I see a guy in a book that has a kid, and I'm gonna love that book, almost guaranteed.
Once again, I really enjoyed Penelope Ward's writing, I loved the dual POV on this book, and the different voices of the two main characters. Also, something that I felt was super well done, were the little flashbacks, that directly correlated to the events of the present.
This was a second chance romance, another trope that I'm a fan of. And this one was very well done, because of the connection between these characters in the past.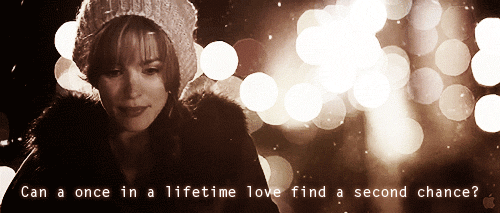 I really liked both Mack and Frankie. They had their priorities straight and weren't deceitful. They are also both super fun, especially when together. But I had an issue on how, even though it was clear how in love with each other they were in both periods, they still took their time to actually be available for each other, even though I understood both their reservations.
I really really liked the connection between these two, the friendship and chemistry was evident, and very well explored. I also liked their relationships with Jonah, and I was happy when his relationship with Mack was stained, even though Mack did his best to connect with his child.
I also liked the plot, and it had a few elements that I didn't see coming. It's tough not to compare it to Egomaniac by Vi Keeland though… I did like that once they were together, they WERE TOGETHER.
Overall, I really enjoyed this one. The only thing that didn't completely work for me was the reason why they didn't give in to each other before, but hey, that's a personal opinion.