The day a judge gave me the choice between going to prison or going to college was the day I vowed to stop stealing. Never again would I see something beautiful and beyond my means and take it, just because I wanted it. Just because I could.

When I moved in with Jerry, it was with good intentions. I needed a place to live while I got my degree, and he needed a roommate.

Then I saw Aster.

Blond and beautiful, good, pure, sweet, smart…and Jerry's girlfriend. She was everything I never thought I could have. Except…maybe I can.

So I put a plan into action. Yeah, I'd probably go to hell, but it would be worth it. I wanted Aster. I wanted her yesterday and tomorrow and every possible way.

But you know what they say.

Be careful what you wish for…because you just might get it.
---
I read this book as a buddy read with Cátia @The Girl Who Read Too, go to her blog soon to read her review of this book.
I wasn't quite sure what to expect from this book. The title is a bit polarizing, and so is the blurb, so I was scared that it would be a bit too weird and just too much, and for the first 20% of the book, it was. I hated Aiden's attitudes and the decisions he made. But somewhere along the way, the book got loads better, and I grew attached to the characters, and I understood them. And I ended up liking it a lot.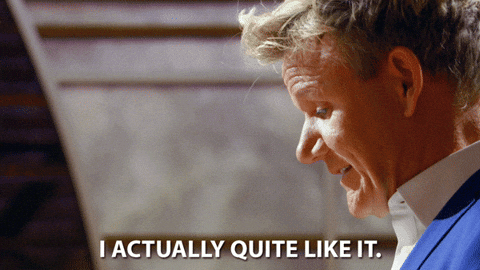 The same happened about the writing for me. I wasn't quite sure at first, even though this was my third book by Julianna Keyes, but then everything got better, eheh. But I have to say that the formatting of this book felt weird for me. The book is told through Aiden's POV for the first third, and then suddenly it goes to being dual POV. I was a bit confused about this change, though I understood it story wise, for 20 chapters we had no title, and suddenly we have the narrator's name… it was a bit weird.
Even though Aiden didn't always make the smartest decisions, I ended up loving the guy, his determination to be better, even when he didn't believe himself capable of it. And I ended up loving Aster too, especially because she put her life and her future ahead of anything else. She knew what she wanted and needed and she fought for it.
The story turned out to be so much more than I was expecting, and WOW, it was so amazing, and so full of character growth. I loved it. The theme about second chances and knowing what's best for you and that you alone are responsible for your life. Amazing.
Guys, don't be put down by the original idea of a triangle and cheating, the importance of those things is minimal to non-existent in the book, so go ahead and pick this one up. You won't regret it.