I swore I'd keep things platonic with the studly soccer player I met in Madrid…until we ended up naked together on his living room floor #Screwed #PunIntended 

Just friends… 

That's all soccer star Fred Ohr wants to be with Rachel Collins, the American student he meets at party in his adopted hometown of Madrid. He's looking for the real deal — someone who'll stick around Spain for more than a semester — so he resolves to keep her at arm's length. Even if she is sexy as hell. Smart. And as crazy about sports as he is.

But friends don't kiss. They don't do sleepovers. And they definitely don't get rug burn from having the best sex ever on the living room carpet.

Fred and Rachel's connection is instant. Intense. He loves to cook breakfast for her. She loves it when he cooks wearing nothing but his glasses.

Only Rachel's got a dream internship waiting for her back in the states. And Fred is lining up a contract worth millions to stay in Madrid. They're playing with fire to keep seeing each other like this. But how can they resist when the sex is so great — really, really freaking great — and the fun they have together is even better?
---
I have to admit that I was a bit scared for this book, and maybe that's why I didn't start it right away when I got it – that, and the fact that I had another million books to read. Either way, the first book of this series was okay for me, I enjoyed Spanish Lessons, but I had a few issues with it. But then I LOVED book 2 of this series, Lessons in Gravity. I ended up not reading the third book, Lessons in Letting Go, but I will admit that I wasn't truly excited for that one, and I read some mixed reviews. While I ended up sort of enjoying this book, I have to say that it wasn't the hit I was expecting. I had a lot of issues with it, especially in terms of plot, story and characters.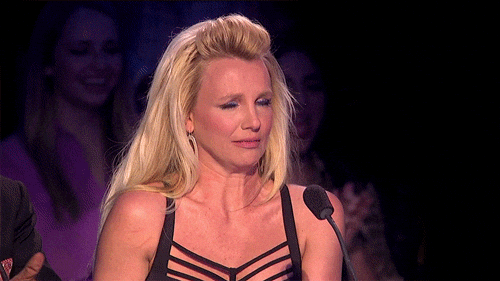 But I'm going to start with the writing. I enjoyed it, but I felt it wasn't as good as in book 2. In fact, I found it repetitive, and I truly feel like it would benefit greatly from another round of editing. This book is told in dual POV, which is a plus, but unfortunately I didn't feel like Rachel and Fred's voices were THAT different.
I had the same issues with the characters themselves, they just read like basically the same person, at different stages of their lives, and I don't know… I just couldn't quite connect with them? I loved them at first, and I really liked how determined they were, but then their whole relationship just made me like them a little bit less, if that makes any sense at all.
And the relationship itself is where this book lost me a bit. I thought they were super cute at first, and they obviously had some great connection and chemistry, see the part where I said they're basically the same person. However, I felt like their relationship was way way too fast for my liking. The whole relationship takes place in the space of 3 weeks, and I felt like something was slightly off with the timeline.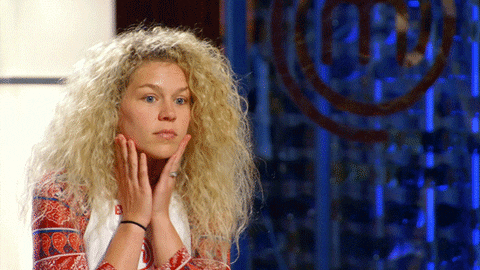 Another thing that bothered me highly on this book was the use of football (soccer) in it, because I felt like Jessica is missing some major points on the sport, and I'm not even an expert on it. But I've lived with it for almost 33 years, and I know that the nr 7 is usually worn by the most influential player on the team, and the dude is usually a forward or a midfielder… never a defenseman, at least not in Madrid. The same way the nr 1 is always used by the goalkeeper.
I mean… this is on wikipedia, regarding number 7: "7 is often associated with effective and profitable wingers or second strikers."
Fred was supposed to be a defenseman, right? That's what's said, and still, his nr is 7 and he scores a lot of goals… unlikely. Also, not so believable that a kid his age would have reached such a big place on the team so young, especially a team like Madrid, at the position he supposedly played.
---
I'm going to drop a few slight

spoilers

here, so be warned…
I get that they were super into each other, and they were supportive and so on, but I hated how willing both of them were to make their relationship the priority. Then they don't, and Rachel heads back, which I felt was the logic thing to do, but I didn't like how they handled that either. Six months later, they were still not handling it well, and what happens next was total bullshit in my book.
I hated the resolution! While I appreciated the fact that the girl didn't sacrifice her potential career for the dude, it was silly, because she had a POTENTIAL career, while he had one already. I thought that after her SUMMER internship in the US, they could have found a way for her to work anywhere in Europe, and to finish her studies there and do what she loved. I would be okay with him leaving Madrid, supposedly the best team in the world, and going anywhere else in Europe, but not going to play for the United States. I'm sorry, but just a huge NO to that. The league is not competitive, and while it's growing, it is still light years away from most European countries. The author mentions how Beckham went to play there, and he did, but he made that move by the end of his career, when he wouldn't quite get a good spot in Europe anymore, and that's a huge difference.
I don't know, while I appreciate the whole "put live before work" stuff, and the fact that he was the one giving up anything, I felt like he could have been resolved way better, with neither of them giving up their dreams. Because for as much as Fred said he was happy in the US and with his new position as a captain – another thing that I don't think was quite grasped in the football world – I as a football watcher wasn't convinced. AT ALL.
---
Overall, this book just quite didn't do it for me. I had some of the same issues I had with the first book of the series, but somehow, the issues seemed bigger on this one. The story and the characters were just a bit off, which was a shame.
I was excited to see so many things I love on the story, like Harry Potter, or Madrid, or football, but by the end of it, I thought neither of those things were used properly. I mean, I was told so many times how bit of a Harry Potter geek Fred was, but he had only read 2,5 books by that point. Am I being silly and picky? Probably yeah. The same way that german Fred speaking very british words didn't quite work for me. I don't know…
I seriously hope you all enjoy this book way more than I did, because unfortunately it just didn't work for me on a deeper level.