Can you fall in love with someone you've never even met?

Hailey Taylor Emery has a hunch that her favorite client at Fetch — an anonymous virtual assistant service — is actually hockey star Matt Eriksson.

Although it's against the rules for her to check his file, she's 95% sure she spends at least part of each day texting with her lifelong crush and catering to his every need. Still nursing a wounded heart thanks to her recent breakup, Hailey is perfectly content with some harmless online flirting…until she has to meet her client. Face to face. Cue: utter panic.

Matt Eriksson is no stranger to heartbreak. He's still not over the destruction of his marriage, and it sucks to be the only guy on the team who knows the truth–that hockey and long-term relationships are a toxic mix. He barely sees his kids, and dealing with his ex makes him feel insane. The only person in his life who seems to understand is someone who won't show her pretty face.

But it's nothing that a pair of fourth row hockey seats can't fix. Hailey can't resist the offer. Matt can't resist Hailey. Good thing he doesn't have to. Fire up the kiss cam!

Warning: Contains rabid hockey fans, misunderstood dick pics, hockey players at the opera and exploding ovaries.
---
I read this book as a buddy read with Cátia @The Girl Who Read Too, go to her blog soon to read her review of this book.
Guys, Sarina and Elle have done it again! This was yet another amazing book from this duo, they can do no wrong in my eyes, eheh. So, needless to say, but I'm gonna say it anyway, that the writing is absolutely fantastic again. I loved the dual POV and how different the voices were. Super awesome.
Then I absolutely loved the characters too. It's not everyday that we get a book about 2 divorcees, so I loved that about this book, that both Matt and Hailey had had a lasting and loving relationships before they met, and that the book showed two completely different types of divorces. I loved Matt's fierceness, and determination, and I loved Hailey's self assurance, even in those silly moments when she lost all capacity of speech, lol. Also, she's the most awesome hockey fan ever!
These 2 were so amazing and cute together. And HOT! I loved their connection, and how well they came to know each other, and how the relationship developed slowly but surely. And I really liked how supportive they were of each other. The romance was great, and so swoon worthy, and this just made me so happy.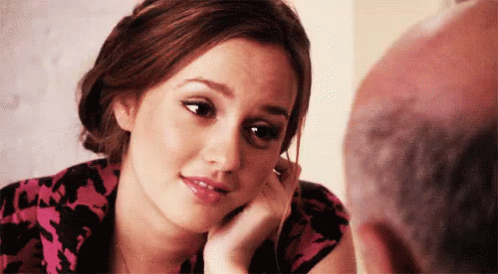 Seeing the WAGs again was great, I just needed a little bit more of Wesmie, and maybe even more of Blake, because there can never be too much Blake. And the plot was perfect, I was a bit scared that it would maybe have a little bit too much drama, because of the exes and so on, but nope, super light on the drama front, and the conflict was understandable and easily resolved. WELL DONE!
So, guys, go read this series. NOW!