The second Jenna Quigley turns eighteen, she's headed to L.A. to extend the timer on her fifteen minutes of fame. Too bad her dad made her promise to graduate high school first. Silver lining? Her new school has a serious talent competition with a $25,000 cash prize, which would go a long way in L.A. Jenna's got plenty of talent — she didn't almost win America's Newest Sensation for nothing. But it'll take everything she's got to bring down the music nerd with a stick up his butt…no matter how cute he is in those glasses. 

Miles Cleveland needs to win that talent contest. When some hot girl stole his audition spot on America's Newest Sensation, his chance to study music flounced off to New York with her. Now, not only can he win enough money to pay for his education, he can get revenge on that very same girl. He can't start to question his plan, though…no matter how deep Jenna buries into his heart.
---
I read this book as a buddy read with Cátia @The Girl Who Read Too, go HERE to read her review of Falling for Forever.
Last year, around this time, I read the first book of this series, The Summer Before Forever, and I loved it. So, I was extremely happy when I saw this one for grabs, eheh.
Again, I loved the writing, the story is told in dual POV, first person, so yeah, my thing. I loved it. I do think that at some points the voices weren't distinct enough, especially in the middle/last portion of the book, but it wasn't that bad, and it was in a few instances, so I'm letting it go. For the most part, Jenna and Miles had distinct voices and I loved it.
I wasn't expecting to love Jenna as much as I did, but oh boy, she's amazing. I loved how she faced life, and how confident she was, even if she was scared, she always faced her fears. I just loved her. She was so friendly and open, and she was overall amazing, even with people who didn't always treat her right.
I loved Miles too. I liked how protective he was of his friends, and how he was determined to prove himself, even if he made some mistakes at some points.
All the secondary characters were great, and I appreciated so much that this book was overall as much about friendship and family as it was about the romance. Jenna's relationship with her dad was amazing. The group of friends was awesome. And I LOVE that this book featured a great boy and girl friendship. YEAH! FRIENDSHIP!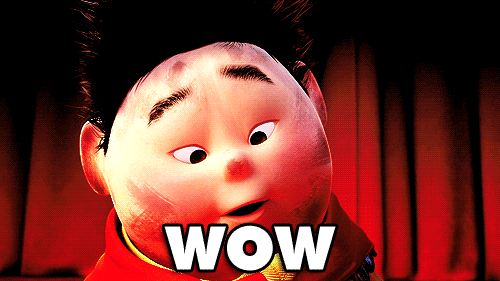 The romance was so darn cute, and I really liked how this book delved into questions about inexperience and being ready to take that important step into the relationship. Miles and Jenna actually talk about their fears and expectations, and I think that's super important to be featured in a YA book.
So, guys, pick up this series. You won't be sorry!!!