I met Bianca in an elevator.

She was on her way to interview me when we got stuck.

The beautiful, raven-haired reporter assumed I was a delivery guy because of the way I was dressed.

She had no clue I was really Dex Truitt, the wealthy, successful businessman she'd dubbed "Mister Moneybags" — her afternoon appointment.

Bianca told me how much she hated Dex's type — snobby, over educated, silver- spooned men who didn't appreciate the simple things in life.

So, after the elevator finally started moving again, I cancelled the interview and let her believe I was someone I wasn't — a bike messenger named Jay. I loved the way she looked at the fake me and didn't want it to end.

I began dating her as "Jay" — all the while letting her interview the real me over email.

I didn't expect that our chemistry online would be just as hot. 

I didn't expect the mess I'd gotten myself into.

I didn't expect that Jay and Dex would fall in love with her.

And she was falling for two men. 

Only, both men were me. 

And when she found out, we were both going to lose her.

Nothing could have prepared me for that day. And I certainly wasn't prepared for what came after.

All good things must come to an end, right?

Except our ending was one I didn't see coming.
---
I'm a huge fan of the collaborations between these two ladies. They always make me laugh and cry a bit, and I generally have a great time reading or listening to their books. Also, this book was narrated by my 2 favorite narrators out there: Sebastian York and Andi Arndt, and I just love them, they are excellent narrators, and I love Sebastian's voice… *sigh*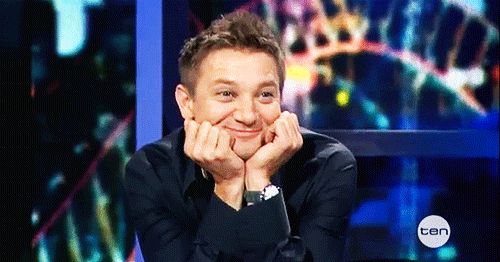 The writing is one again great, I just truly love how they collaborate, and the voices in this book were so different. AWESOME! I mean, I was dying in Dex's chapters, they were hilarious.
I really liked both main characters, and Bianca and Dex had great chemistry… she and Jay did as well, but I was rooting for Dex, eheh. I have to say that I felt like the blurb was a bit misleading, like they usually are, only letting you know of the plot for the first half of the book. I liked the plot though, even though I thought it was a bit predictable at times, I still quite enjoyed it.
Also, a million points for Chance's cameo, his darn goat and his 2 kids. AMAZING! The youtube channel made me snort.
Even though it was not my favorite collaboration between these two girls, this is a very good and solid romance, and I very much recommend it. And definitly try the audio version, because Sebastian York!!!