Old habits die hard. But in this sexy, heartwarming romance, a musician who's addicted to the temptations of the road falls for a good girl who makes him want to clean up his act.

Mason Dell's band, Pushing Limits, is a sensation, and he's having a blast on their biggest tour yet. Then he gets a call from his best friend, who's in the Navy, asking him to find out why his sister isn't answering her phone. The dude once saved Mason's life from a suicide attempt related to a gambling problem — so the two-and-a-half hour drive from L.A. to her small town is nothing.

What he finds is a sweet, successful boutique owner who's too busy to notice when her phone dies. Nicole McCormick has nothing better to do than work. She's bored of all the men she's been dating: stable, career-oriented guys who are nothing like her destructive father. Mason's is a breath of fresh bad-boy air. Their sexual connection is explosive, and with her shop undergoing renovations, Nicole even joins Pushing Limits on the road. But when Mason falls off the wagon, that's one path she swore she'd never go down again.

While Nicole picks up her broken heart and heads home, Mason misses her like crazy. Although he wants to forge a future with her, he just doesn't know how to leave the past behind. But for love, it's time to learn.
---
I read this book as a buddy read with Cátia @The Girl Who Read Too, as usual, so go to her blog in the next couple of days to read her take on this book.
This was my third book by Stina Lindenblatt, so I enjoyed the writing a lot. She has an abrupt way of writing some scenes, but I think I'm used to it by now, because it didn't bother me on this book as it had done on the previous ones. I have to say though, that this was my first book of the series, and while I really liked it, I think I would have been move involved in the story if I had known the band for longer.
With that said, I really liked both main characters, especially Nicole, I liked that she knew what she wanted out of life, even if she needed to relax a bit about it. I liked how normal she felt. I liked Mason too, but he got on my nerve in the middle bit of the book there. I wish he had been more open to Nicole, even if I understood his fears. And I do feel like they should have talked more about the future.
For me, the first portion of the book, and the last one, were definitly the highlights. I loved the normal and simple life that Mason and Nicole built in such a short time back home, and how their relationship progressed at first. I also liked the resolution, though I found it a bit predictable, but I liked that the author gave the right amount of time that the issues deserved.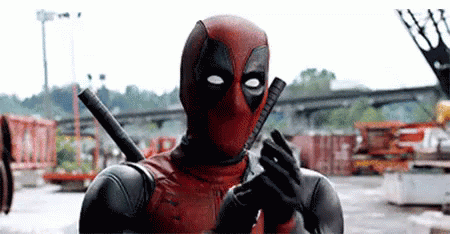 I wish the gambling issue had been dealt with in a slightly different matter though. Given Mason's previous issues 3 years before, I thought that it was a bit weird that his bandmates and friends didn't pay a little more attention. And I absolutely hated the way his family treated him… I thought maybe I was missing something, but by the end of the book, I couldn't quite figure out their behaviour. You don't stop loving your son or brother because of an addiction, even if you decide to cut him off of your life.
Overall, I really enjoyed this one, and I found the story deep and well developed. The romance was cute and the relationship between Nicole and Mason was well constructed and developed over time. I found it enjoyable with some serious and import themes, so I would recommend it for sure.