Jacqueline: As an adult woman–and the vice president of a marketing firm — I shouldn't be waiting by my office window to ogle the mystery man who jogs by every morning at 11:45. Sure, he's a gorgeous, perfect specimen of the human race, but I can't bring myself to hit on a total stranger. However, my best friend-slash-colleague Vince Carson thinks I should do more than talk to the guy. In fact, he's borderline obsessive about "getting me laid." (His words.) But the more time we spend together, the more it's clear: The one I'm falling for is Vince. 

Vince: Jackie Butler's got it bad for some pompous, over-pumped A-hole who struts his stuff past her window. That doesn't bother me. I know she deserves nice things. What does bother me is that she friend-zoned me big-time last year, so I can't ask her out myself. But what if I set her up with Mr. Steroids? Then, when he breaks her heart, I can swoop in and save her like the nice guy I am. Everything's going according to plan . . . until we share a ridiculously epic kiss. And suddenly anything is possible.
---
I read this book as a buddy read with Cátia @The Girl Who Read Too, as usual, so go to her blog in the next couple of days to read her take on this book.
So… I'm not very sure how to review this book. This was my first book by Jessica Lemmon, and I have to say that I really really liked her writing and her style. The writing was hilarious at points, and I thought it flowed well and was super enjoyable. To be 100% honest, it was the most enjoyable thing about this book.
With that said, while I thought the book started strong, around the halfway mark, it went down and down and down, and never came up again. I ended up not liking either of the 2 main characters. Jackie and Vince were just infuriating.
The lack of communication, the games, the assumptions, BAHHHHH!!!!!!!!!!!! Just NO! They were supposed to be best friends, but they spend the whole book not being fully honest with each other about how they feel. And while I understood the fears and trepidations behind their "logic", it just didn't make a good story, it was tiring and repetitive, and I hated it.
The best character in the book ended up being Davis, which makes me slightly hopeful about his upcoming book, which is already sitting on my kindle.
So, while I truly loved the writing and the humour, I ended up not liking the characters all that much, and finding the plot and storyline infuriating.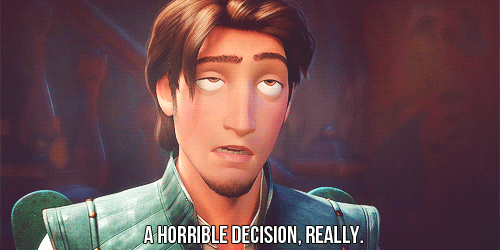 Have you read this book? What are your thoughts on it?