A party girl and a clean-cut college hockey player discover that they're not so different in this sexy, soulful Bayard Hockey novel from the bestselling author of Shut Out and the Heller Brothers series.

Ella Verran has three goals this semester: get off academic probation, repair her relationship with her friend Skylar, and take some responsibility for her life. All of which are hard enough without hot, snobby hockey player Ben Buckingham around to distract her. Ella can't stand Ben, and she knows the feeling is mutual. But he's best friends with Skylar's boyfriend, so he's always around — taunting and tempting Ella in ways she never thought possible.

As the star forward of the Bayard College hockey team, Ben has goals too, like playing well enough to land a spot on an NHL roster. Ben is perfectly poised on the ice, so why can't he keep his cool around Ella? Her wild behavior rubs him in all the wrong ways — and a few of the right ones. But as they skate around each other, Ben learns that there's more to Ella than her bad reputation. And when the line between love and hate starts to blur, he can't resist crossing over and sweeping her off her feet.
---
Once again, I read this book as a buddy read with Cátia @The Girl Who Read Too, so go to her blog in the next couple of days to read her review.
I've read so many books by Kelly Jamieson in the last year or so, that I've lost count, eheh, but I have to be honest, I usually love books told on the first person, but incredible, I like her books told on the third person slightly better?! Something felt off with the writing at times, and I don't know if the first person was just not working that well for me, or if I found the book overly descriptive, or a combination of both, but I definitly thought that it could have been shortened in some portions, especially in the first 40% or so.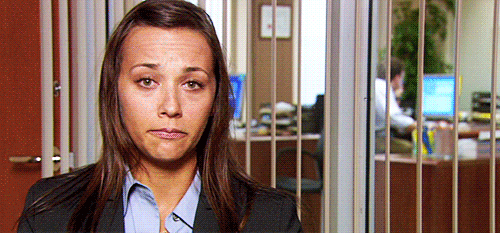 I really liked the two main characters. Ben and Ella are both complex characters, with much more to them than meets the eye. I liked their layers and how they affected them, how they acted towards other people and their fears. I also really enjoyed the romance, because hate to love rules, and their chemistry was all kinds of hot.
This book is full of personal growth, and facing several issues. I liked how it dealt with mental illness, the stigma that still surrounds it, it also kept the theme of sexual assault and consent coming from book one, as well as the difference in attitudes when regarding a man and a woman's sexuality. These are super important and relevant themes, and I'm so glad this series keeps hitting them.
Overall, I really enjoyed this one, especially the second part of the book, when the characters stopped fighting their feelings, eheh.