Riley Tennyson has made a huge mistake.

At least, that's what she keeps telling herself.

Showing up to her brother's wedding pissed off and newly single, Riley seeks comfort in solitude and an open bar, until the gorgeous and irresistibly charming CJ Tully makes her a better offer — a wild night with the master of smooth-talking where nothing is off limits.

Riley does what any single woman would do, and a connection is made. One neither one of them can ignore. But when she comes home to the boyfriend she no longer thought she had, Riley buries her secret and begs CJ to do the same. 

Forget about each other. It was a mistake. That's all it was… right? 

Desires are hidden. Distance is kept. Until one night CJ makes the ultimate sacrifice, and Riley can no longer avoid the man she can't stop thinking about.

Not with him sleeping down the hall…
---
Since before I even started this series, Deanna has been telling me that this was her favorite of the bunch and I just needed to get to it. Well… I did, and guess what? It was my favorite too! I loved it!!!!
Riley and CJ's story was definitly a favorite of mine, I just loved them both to pieces and I thought the connection between them was awesome. They're just such amazing characters too, I liked how they brought forth the best of each other. Riley needed support and to be valued, and CJ was just the right person for her. One of the things I like most about this series is how the guys are the ones always pretty sure about their feelings and intentions. They know what they want, and they don't act all macho, no, they fight for the girls they love, and CJ was no exception.
The plot was pretty fantastic too. At first, I was a bit scared about Riley's "boyfriend" and I thought he would be an issue. But I was happy to see that sorted pretty soon, and I loved to see Riley and CJ's friendship develop to way way more. They were so darn adorable together.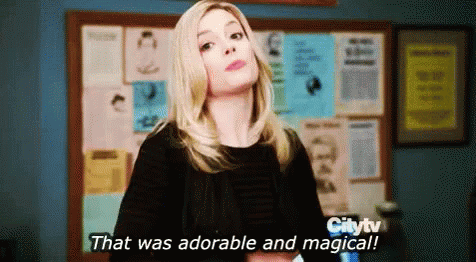 I just wish I had had a couple more chapters on this book. I needed a little more from them, maybe an epilogue or something, or, I don't know… the next book right now!
So, guys, read this series if you haven't yet. But if you don't want to commit to the whole 5 books out so far, maybe read just this one… you'll like it! 😀