I used to think everything was black and white, truth or lie, easy or hard, that if I could just escape my strict, overbearing, abusive father, my life would be perfect. But since I've found a reason to risk his wrath and leave, to help a friend in need, I've come to realize everything I thought I knew is wrong.

Friends have their own agenda, honesty comes with a dosage of lie, easy doesn't even exist, keeping secrets sucks, and love…love is the most painful thing of all.

Maybe if Quinn Hamilton hadn't asked me to skip classes for the day and help him pick out an engagement ring for my best friend, I wouldn't have fallen for him so completely on that sunny Tuesday afternoon and I wouldn't feel so conflicted. But I did, and I can't take it back, no matter how hard I try. So I have to deal with the fact that even I'm not as good, or honest, or caring as I'd always thought I was, and no matter what I do next, someone's going to get hurt. Probably me.

-Zoey Blakeland

*Don't worry! The hero and heroine are not cheaters.*
---
I wasn't sure what to expect of this book, but I ended up enjoying it a lot, even though not as much as the previous ones.
I've been enjoying this series a lot, so you guys already know I really like Linda Kage's writing, and this one is no exception. I love how she writes the dual POV on the first person. The characters always have such different voices… I love it. Another great thing about this book – that makes me super excited about reading the next one – is that we get a few chapters from Ten's POV. He's hilarious.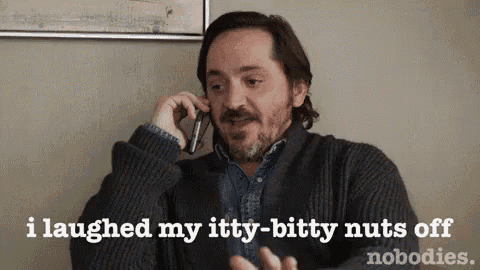 I really liked Zoe and Quinn, they were just such amazing people. It's rare to get a book about two shy and stand up great people. Usually, one of them is a little more outgoing, so this was such a delight to read. Zoe and Quinn do belong together, they're just perfect. (Especially for each other).
Now, it's truth that Quinn is dating Cora for over half of the book, and that was highly frustrating, because Cora is a huge BITCH! I wish Quinn had made some different decisions and saw what was right in front of him, because it was just so clear that Cora was not the right person for him.
But there is no cheating at all in this book, and there's a lot of character growth. I really liked the slow burn romance between Quinn and Zoe, they were beyond cute together, and I loved that they loved Psych so much, because that show is awesome.
I just wish that Cora has been out of the picture a lot sooner, and I also wish Quinn had reacted differently at one point of the book, but I did get his point of view.
Overall, this was a very great installment for this series, and I'm beyond excited for the next book, A Perfect Ten, I'm excited for Ten and Caroline 😀 .
Price of a Kiss (Forbidden Men #1) 
To Professor, with Love (Forbidden Men #2) 
Be My Hero (Forbidden Men #3)
With Every Heartbeat (Forbidden Men #4) 
A Perfect Ten (Forbidden Men #5) 
Worth It (Forbidden Men #6)
The Girl's Got Secrets (Forbidden Men #7) 
Priceless (Forbidden Men #8) 
Consolation Prize (Forbidden Men #9)