Beards, brothers, and bikers! Oh my!

Identical twins Beau and Duane Winston might share the same devastatingly handsome face, but where Beau is outgoing and sociable, Duane is broody and reserved. This is why Jessica James, recent college graduate and perpetual level-headed good girl, has been in naïve and unhealthy infatuation with Beau Winston for most of her life.

His friendly smiles make her tongue-tied and weak-kneed, and she's never been able to move beyond her childhood crush. Whereas Duane and Jessica have always been adversaries. She can't stand him, and she's pretty sure he can't stand the sight of her…

But after a case of mistaken identity, Jessica finds herself in a massive confusion kerfuffle. Jessica James has spent her whole life paralyzed by the fantasy of Beau and her assumptions of Duane's disdain; therefore she's unprepared for the reality that is Duane's insatiable interest, as well as his hot hands and hot mouth and hotter looks. Not helping Jessica's muddled mind and good girl sensibilities, Duane seems to have gotten himself in trouble with the local biker gang, the Iron Order.

Certainly, Beau's magic spell is broken. Yet when Jessica finds herself drawn to the man who was always her adversary, now more dangerous than ever, how much of her level-head heart is she willing to risk?
---
I've had this book on my to read list for a long while. But it wasn't until I received an ARC for book 4 on this series, that I thought that I had to read it STAT, and I'm so so glad I decided to start this series. I've now read the first 3 books of this series, plus a novella, and I'm absolutely loving this world, the characters, the relationships, the humour… I'm kind of in love with all the Winston's brothers, and I can't get enough of them.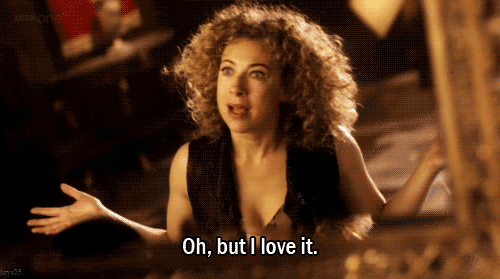 A while back I had read the first book of Penny Reid's series, Kitting in the City, Neanderthal Seeks Human, and while I enjoyed it, it was nothing compared to what I felt about this book. The writing is so much better on this one, maybe because one of the main issues I had with the other series was the vagueness of some stuff. That is definitly not a problem in this series.
I loved the humour, reading from Jessica and Duane's perspectives was a blast. I LOVED IT! When I read the blurb, I was slightly afraid that I was going into a love triangle of some sorts, but I'm so glad that it was nothing like that… at all. The characters are all wonderful, Jessica is an amazing girl, even being a good girl, she had her moments of defying her father and brother, and I really liked that about her. I also loved that she knew herself so well, even when nobody from her family understood her wants and dreams. Obviously I liked Duane too… actually, I love all the siblings, and they're definitly my favorite part of this series. Each has their own very defined and distinct personality, but they would do anything for each other, and that's amazing. The friendship and bonds between them all is great.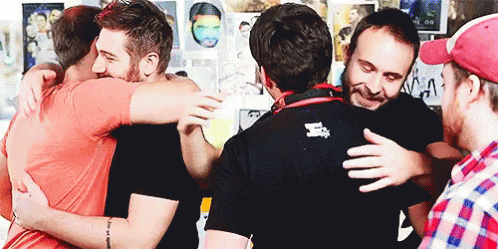 I really really liked the romance, how certain Duane was about what he felt for Jessica, and her struggles with her own feelings, and how that might conflict with her life plans. So far, one thing is certain, once these brothers know what they want, they fight for it, and it's a delight to read.
I'm so curious about the Iron Wraiths' involvement in the major arc of these stories. I can't wait to see where the motorcycle club ends, and how each member ends up too, but I'm very curious about some of them.
Guys, I'm gonna be honest here, I feel like this series is the perfect mix of good humour, great writing, great characters, amazing familial relationships, and awesome romance. So I cannot stress enough how much I believe everyone should give it a chance. I loved it.