There are three things you need to know about Ashley Winston:

1) She has six brothers and they all have beards,
2) She is a reader, and
3) She knows how to knit.

Former beauty queen, Ashley Winston's preferred coping strategy is escapism. She escaped her Tennessee small town, loathsome father, and six brothers eight years ago. Now she escapes life daily via her Amazon kindle one-click addiction. However, when a family tragedy forces her to return home, Ashley can't escape the notice of Drew Runous — local Game Warden, bear wrestler, philosopher, and everyone's favorite guy. Drew's irksome philosophizing in particular makes Ashley want to run for the skyscrapers, especially since he can't seem to keep his exasperating opinions — or his soulful poetry, steadfast support, and delightful hands — to himself. Pretty soon the girl who wanted nothing more than the escape of the big city finds she's lost her heart in small town Tennessee.
---
After reading all the books that are out about the Winston Brothers, I decided to read the original book that gave way to those fantastic ones, the prequel, the book about Ashley, the only girl in the Winston clan.
Like I mentioned before, I did read the first book in the Knitting in the City series, Neanderthal seeks Human, and it didn't quite blow me away, but this one I liked a lot more. Maybe because I was already so invested in the characters and I already knew Ash and Drew well, and liked them too.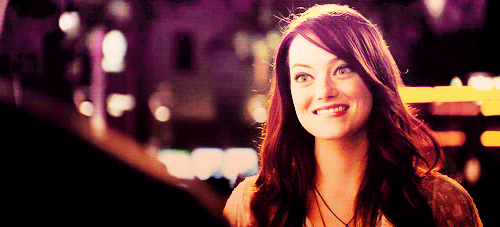 But I will say that I wasn't impressed by the way this book started out. Ashley goes home after being away for 8 years, to take care of her mom who is sick. I already knew that… what I didn't know was how when she stayed away for those 8 years, she cut ties with all her brothers. As in, she didn't speak with them, she hardly saw them, and she never asked her mom about her own siblings. DAMN! That hurt! Because I had read the other books first, I KNEW how amazing those boys were, so the fact that she was being all mean and shit was not right. But I had to try and pretend I didn't know any of that, and see it from her perspective, and while I still thought it was all a bit bullshit, I got it a little bit… just a little.
Once I sort of got over this, and Ash did as well, I really liked her. I liked how fiercely she loved her mom and her friends, and even her brothers. I really liked how she strived for more, and made her own path. Drew is still a bit of a mystery, but he's a man of a few words, so that was to be expected. Still, the fact that even though he had such strong feelings for Ash, but wasn't willing to be in her way, warmed up to him. He was kind of dreamy!
The romance was well constructed and ran so deep. It was really amazing to see their relationship grow in such a turbulent time. Sweet and fun and sexy. Awesome!!!
But a few things were weird for me. I had to keep reminding myself that this book was written before the sequels, because there were so many things that my brain keep telling me were sort of wrong. Like the fact that no one seemed to be aware of Cletus brain power, or the fact that Billy and Jethro got along so well.
Overall, super sweet and enjoyable romance, that made me a tiny bit curious to read the rest of Knitting in the City series… I might have to give it a shot after all.
Check out all my reviews for the Winston Brothers:
Truth or Beard | Grin or Bearded it | Beard Science| Beard in Waiting | Beard in Mind