Let your hair down, Caroline, they said. It'll be fun, they said.

I know I've closed myself off in a major way over the past year, ever since "the incident" where I messed up my life completely. It's past time I try to live again or just give up altogether. But this is quite possibly the craziest thing I've ever done. In a last ditch effort to invigorate myself, I'm standing outside Oren Tenning's bedroom, I just peeled off the sexiest pair of underwear I own, and my hand is already raised to knock. My brother would disown me for doing anything with his best friend, and he'd probably kill Oren. But if I play my cards right, no one will ever know about this. Not even Ten.

Maybe after tonight, I'll finally get over this stupid, irrational crush I hate having on the biggest jerk I've ever met. Or maybe I'll just end up falling for him even harder. Maybe I'll discover there's so much more to my crude, carefree hunk than meets the eye.
---
Guys, this was my 6th book of this series, and I'm still quite enjoying it, even though I had some issues with just how this romance gets started.
Again, the writing is still pulling me in big time, and I'm super invested in this series and in these people, because Linda Kage just made them such an amazing group with some great dynamics.
About the characters though, I already loved Caroline and Ten, by now, I've read 3 books were they were prominently featured, so I knew I liked them a lot already. What I wasn't expecting was for them to fit together so well. Ten and Caroline ended up being much more alike than I original thought, and I loved their shenanigans together. I loved how Caroline saw past all the bullshit that Ten said, and got to know the person he truly was, and Ten was so damn devoted to her.
Now… I wasn't very pleased about how their relationship finally started. It is implied in the blurb, but I thought it was going to go a different way. But the thing is, Caroline sneaks into to Ten's room, he believes he's meeting someone else, he realizes she's not the girl he's supposed to meet, but he still doesn't know who she is… and this happens more than once, and even though he WISHES she's Caroline, because he's in love with her, he BELIEVES that she's not. Because of this, I have to say that I was really uncorfortable with this situation, even though it all worked out well for them.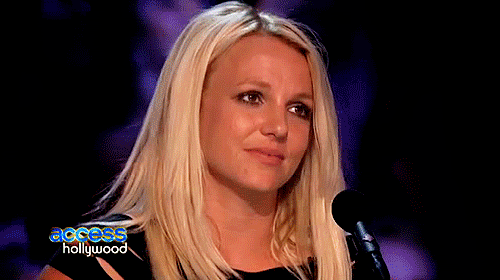 While I loved the character growth and the romance between Caroline and Ten, I also loved the support of most of their friends, and the lengths they went to to be together and happy. But I was so disappointed at Noel for a moment there… 
Also, this book made me cry like crazy!
The last portion is just so darn sad.
For me, another strong installment of this series. Not perfect, but still pretty amazing. I only have 3 more books to read, and again, I'm excited!
Price of a Kiss (Forbidden Men #1) 
To Professor, with Love (Forbidden Men #2) 
Be My Hero (Forbidden Men #3)
With Every Heartbeat (Forbidden Men #4) 
A Perfect Ten (Forbidden Men #5) 
Worth It (Forbidden Men #6)
The Girl's Got Secrets (Forbidden Men #7) 
Priceless (Forbidden Men #8) 
Consolation Prize (Forbidden Men #9)