Hello, welcome back to another Book Traveling
Thursdays, which a weekly meme created by Cátia @The Girl Who Read Too Much and Danielle @Danielle's Book Blog. The goal is to share the covers of a book related to that week's theme, which you can see at the Goodreads group, indicating the original cover, the one of your country, your favorite and least favorite.
This week's theme is "Hype is not always a bad thing. Choose a book that was worth the hype". I'm going with Royally Screwed by Emma Chase, because I just finished the third book in this series, and I absolutely love this series, and I want everyone to read it.
---
Original & Favorite COver: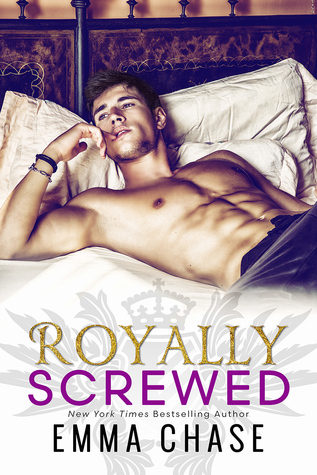 I love the original cover for this book. I think it represents the book well, and I love the font and choice of colors.
LEAST FAVORITE COVER(S):
The Only different cover is the Italian one, and yep, I don't like it at all.