Logan St. James is a smoldering, sexy beast. Sure, he can be a little broody at times — but Ellie Hammond's willing to overlook that. Because, have you seen him??

Sexy. As. Hell.

And Ellie's perky enough for both of them.

For years, she's had a crush on the intense, gorgeous royal security guard — but she doesn't think he ever saw her, not really.

To Logan, Ellie was just part of the job — a relative of the royal family he'd sworn to protect. Now, at 22 years old and fresh out of college, she's determined to put aside her X-rated dreams of pat-downs and pillow talk, and find a real life happily ever after.

The Queen of Wessco encourages Ellie to follow in her sister's footsteps and settle down with a prince of her own. Or a duke, a marquis…a viscount would also do nicely.

But in the pursuit of a fairy tale ending, Ellie learns that the sweetest crushes can be the hardest to let go.

***

Logan St. James grew up on the wrong side of the tracks, in a family on the wrong side of the law. But these days, he covers his tattoos and scars with a respectable suit. He's handsome, loyal, brave, skilled with his hands and…other body parts.

Any woman would be proud to call him hers.

But there's only one woman he wants.

For years he's watched over her, protected her, held her hair back when she was sick, taught her how to throw a punch, and spot a liar.

He dreams of her. Would lay down his life for her.

But beautiful Ellie Hammond's off-limits.

Everybody knows the bodyguard rules: Never lose focus, never let them out of your sight, and never, ever fall in love.
---
Once again, this book blew me away. I LOVE this series, and I swear to god, that Shane East, who narrated all the males in this series, can melt panties just with that awesome accent… *sigh*…
I'm not even going to go into the writing, because this is the third book in the series, and it's pretty clear that I love the writing on it, right?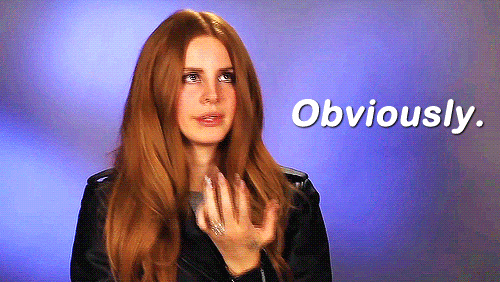 I really liked Ellie and Logan already, but I was super curious to see how Emma Chase would deal with the age difference when they met, and evolve it to a full romance. I'm happy that this was a slow slow slow burn romance… as in, it took years for ANYTHING to develop. And given that when they meet Ellie is 17 and Logan is 22, this was really the only way to go 😉 , though I admit that I was shipping them by that point. But they get to know each other, and they helped each other, Ellie is a free spirit and Logan is so bound to duty and honor and to be part of something larger than himself. I loved their connecting, how they're always there for each other, how Logan protects Ellie at all costs, even from his own feelings.
But when it finally happens, it's glorious and amazing, and the connection that was there along turns into something exponential MORE, and it was epic.
The book takes place throughout 5 years, so the inclusion of Nicholas and Olivia and Henry and Sarah was a given, but I was so happy with the large amount of page time they got, especially with their families growing and special moments taking place.
The drama is big, but I felt it was a bit predictable, given the way the book starts, still, it didn't take away from the main event, and didn't deter from the story one bit.
I was truly only missing more interactions between some favorite characters. I wanted a heart to heart between Olivia and Logan. I wanted more time between Logan and Tommy, because these guys are BFFs, but because the books spans so much time, we hardly ever truly see them together. I wanted more family time with all of them.
But as you can see by my rating, this didn't take away from my enjoyment of this book. If you have any doubts left, I LOVED IT! I think this one was my favorite one of the series.
Now I need a book about Tommy and this Abby woman. And then I think Princess Jane would have a good match in sweet Finn a few years down the road… Yeah, I can see it… she's a brat, and he'll be super down to earth and he'll be such a sweet heart and pure soul, that I think they would balance each other out. Who's with me on that one?
---