One-Night Stand Rule #1: always check the condom's expiry date.

Oops. 

Career-orientated Holly Whittaker has a plan, and being a mom is not part of it. Her not-quite-a-fairytale childhood involved being brought up by thirty nannies (yes, thirty!), so what the heck does she know about being a mom anyway?

Playboy Josh Hoffer has no room in his life for a family or steady girlfriend. His hockey career comes first. Life is tough when you're on the road more times than you're not. Besides, what does he know about diapers and baby yoga and fairytale princesses?

After Holly receives some unexpected bad news, she's looking to blow off a little steam, and hot sex with Mr. No Commitment himself fits the bill just fine. But sex is never without consequences, and this time it's more than her heart that is at stake. This time, Mr. No Commitment and Ms. Career need to figure out what's really important to them and find room in their heart for another — plus one.

Warning: Contains naughty texts, shower sex, and enough profanities to fill an oversized swear-word jar.
---
Last year, I read the first book of this series, Decidedly Off Limits, and while I enjoyed it, it didn't blew me away. I enjoyed the writing, but something felt off story wise.
I kind of had the reverse problem with this book. I had a very very hard time connecting with the writing, and that messed up my enjoyment of Decidedly With Baby. Much like the first book, this second one is told like the main characters are actively telling YOU the story, so there were a lot of rhetorical questions and expressions of direct speech. But you know when something is just a bit too much? Yep, that's what it felt to me, too fucking much. It felt repetitive and tiring. While I thought it was cool in the first few chapters, it became quite boring and turned the book into a slow read for me.
But I did like the story. I have to say that I find accidental pregnancies stories generally quite funny, and I really liked the major plot on this book.
I also really liked the characters. I have to admit that my recollections of book one are very limited, because I didn't quite remember everyone, but I did end up really liking Holly and Josh. I liked that they were friends before anything happened, and their relationship would have been more, with or without a baby, and I find that important. I liked that even though they were both very dedicated to their careers, they had their priorities straight, and they put the baby in front of anything else.
I was a bit annoyed at Holly for a bit, because she was so headstrong, and refused to see what was right in front of her. But I did understand it, and I think her reactions were true to herself.
I wasn't 100% satisfied with the end though, but yeah… I got it too.
I loved the chemistry between Holly and Josh, their friendship and their honesty. I liked that they actually spoke with each other. And their scenes together were HOT.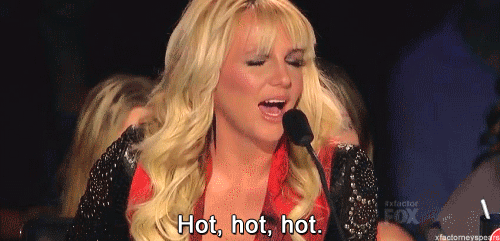 Overall, I enjoyed this book, and I really liked the story. The writing style threw me off a little, but I'll keep reading Stina's nooks, each one is different from the other, eheh.