The most beautiful man I've ever seen is the same one who can ruin everything.

The first time I lay eyes on Callan Walker, I know he'll be trouble. With his smug grin, hot Aussie accent and thousand dollar shoes, he's just the kind of rich guy who always gets what he wants.

And he wants two things: a night of sin, and my cooperation as he outmaneuvers his powerful mother to take control of his uncle's estate.

I can't afford either one. I'm the only thing standing between my little sister and the foster care system. He may have money and charm on his side, but I have something even more powerful — pure desperation. This temp job at his mother's company can become a full time job for me. It has to.

But when Callan's eyes rake over my body, sometimes I forget my obligations. His piercing gaze finds the fun, optimistic girl I used to be and not the tired person I've become.

And it works — if only for a moment. Our night together was a mistake. I can't afford to get sucked into his high-powered family's treachery. But the closer I get to Callan, the more layers I find beneath those expensive clothes. Though I can't forget this is temporary. He's temporary. I have too much to lose.

Too bad my foolish heart didn't get the memo…
---
I read this book as a buddy read with Cátia @The Girl Who Read Too, go to her blog on the next few days to read her review of this book.
Sarina Bowen is one of my go-to authors, I've loved everything she wrote so far, so even though I never read anything by Sarah Mayberry, I was counting on loving this book, and I'm so glad I did.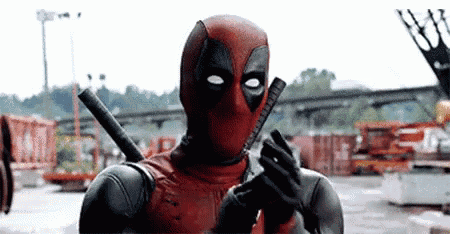 I always love romances between people that are from different places, because that always seems like one of the most genuine conflicts: "how will they solve the living situation?". This was sort of clear here, but I still loved the "temporary" feel to it, because Grace always thought that Callan would end up moving back to Australia.
I really like Grace and how strong and determined she was. The girl was trying to hold her life together with teeth and nails, but she was still herself, and not afraid to do what was right. Callan was great too, even when he acted all nonchalant, and like he didn't have a care in the world. I really liked how deeply and fiercely he loved his uncle and how he wanted to do whatever necessary to do right by him.
The romance was also great and all kinds of hot. These characters together were awesome, and they complemented each other quite well. And I really liked their little "family" moments with Grace's sister, because Olivia was such a big part of Grace's live, that was wonderful to see her support her sister and how Callan became ingrained on their lives.
Some small stuff could have been dealt with differently, or with more depth, but I have an inkling that there will be a second book, and that some of those issues will be dealt with there, so I'm happy about it. Now I just want a confirmation that book 2 is truly coming…
I really liked this one. No surprise there. So guys, go read another amazing book so-authored by Sarina Bowen. It's great!