When Brent Mason looks at Kennedy Randolph, he doesn't see the awkward, sweet girl who grew up next door. He sees a self-assured, stunning woman…who wants to crush the most intimate — and prized — parts of his anatomy beneath the heels of her Louboutins.

When Kennedy looks at Brent, all she sees is the selfish, Abercrombie & Fitch catalogue-worthy teenager who humiliated her in high school in order to join the popular crowd. A crowd that made those years a living hell for her.

But she's not a lovesick social outcast anymore–she's a Washington, DC, prosecutor with a long winning streak. Brent is the opposing attorney in her next case, and Kennedy thinks it's time to put him through a little hell of his own.

But things aren't exactly working out the way she planned. Brent has his sights set on Kennedy, and every fiery exchange only makes him want her more–and makes her wonder if he's as passionate in the bedroom as he is in the courtroom. In the end, they may just find themselves in love…or in contempt of court.
---
This is the third book of the Legal Briefs series, so by now, I knew and loved most of the characters, and I think that's a major reason of why I liked this book so much.
Again, this book is told in single male POV, and I really loved Brent's voice, but on this case, I think I would have benefited of a few glimpses into Kennedy's POV, because she wasn't easy to read, and a bit broken, and lots interesting, and I kind of wanted to know a bit more about her. Still, Brent and Kennedy have known each other since they were children, so Brent does a wonderful job in letting us know Kennedy, at least the Kennedy that HE knows.
I loved both main characters. Brent has been a delight to read since book 1, he's cocky and unafraid of showing his true feelings, and I really appreciated that. He loved with all his heart and he was all in. And he grows up so much. Kennedy does too, because she's so marred from what happened in the past, that she has to learn to trust Brent again, and I really enjoyed reading her progress. She's tough as nails though.
This is a second chance romance and a friends to lovers romance, and I love both those tropes, so I'm happy. Their romance was all kinds of hot, and based on so much more that first met the eye.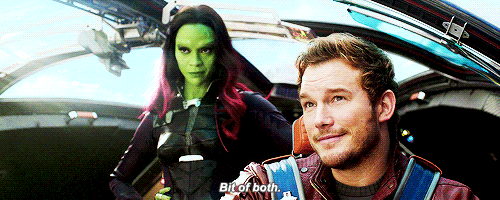 Also really liked the plot, I wasn't expecting all that happened, but I liked the way it was handled, and how the whole gang had such a big role in putting things back on track.
Overall, another amazing book from Emma Chase. I want to read everything she has written now…
Have you read this one? What are your thoughts?