He has a second chance at the one who got away — but it's on national television, and she's calling the shots. 

Kiley Vanderbilt wasn't just fuel for Gunner's teenage dreams about the curvy pageant queen. She was the one who got away.

Until now.

When Gunner returns to Nashville, his high school fantasy in heels challenges him to accept a spot on the dating reality show Forever. And although she's the show hostess and off-limits, he's going to prove once and for all that she wants more.

But when Kiley — untouchable, jeans-tightening Kiley — proclaims she's unwilling to compromise the show's integrity, he vows to throw a twist of his own into her behind-the-scenes plotting. That's going way, way off Kiley's script.

Giving in to Gunner would torpedo her plans to prove to her manipulating ex-fiancé and her producer daddy that she has more on her shoulders than pancake and hairspray. She must make him play by her rules on camera in spite of his sexy whispers behind the scenes.

Especially when a social media shitstorm brews on the horizon.

Fourteen days of filming. Six camera crews. And a minefield of hidden cameras. This time, no one's getting away. 
---
I've had this book on my kindle for ages, given that I requested it from Netgalley over an year ago… either way, I finally decided that it was time, and I was expecting great things, because I'd read another book by the same author and loved it. Well, I didn't love this one, unfortunately, but it was an okay book.
The writing was good, but the plot just didn't quite do it for me. I'm not a fan of reality shows, or any kind of dating shows, to be honest, so I should have known better than to request this book, because that's what it's based on. But I don't know. It still lacked something substantial, you know?
Another thing is that I wasn't crazy about either of the main characters. Gunner was crazy about Kiley when he was younger, but when he sees her again, not knowing the person she is, he judges her left and right. Even if at the same time he's super attracted to her. Kiley felt like a bit of a weak character to me, she lacks some serious backbone.
The relationship was cute at times, and I kind of understood the connection, but it started out of nowhere, and the ride was so bumpy and nonsensical. I mean, Kiley's job was to match Gunner to other girls, when he told her he wanted HER. She wanted him, but still kept matching him up, then got super upset because he was filling in his role?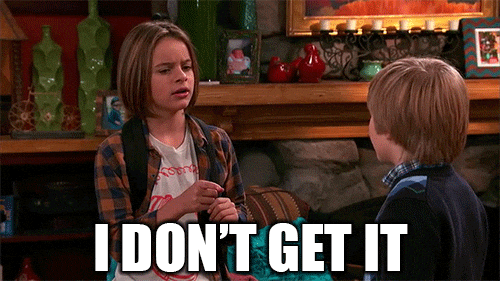 Everyone was a bit dumb, to be honest. Still, it was an entertaining, a bit mindless story. Not a bad book, but very meh…