Chase: With a nickname like "Sin," it's no wonder they call me the bad boy of hockey. Opponents curse me. Fans scream my name — in the arena and in other, much more private places. Penalties or not, I'm not afraid to dish out a little pain. But pleasure? That's my weakness. And no one knows it better than my best friend, Cassie Desrosiers. I'd have to be blind not to notice her rocking body and teasing grin. So when she invites me along on a trip to Vegas, my curiosity isn't the only thing that's aroused.

Cassie: Chase Barrett is a world-class A-hole. As his best friend, I'm allowed to call him on his BS. Who else is going to do it? Certainly not the puck bunnies swooning at every flex of his biceps. Everyone knows that Chase is the love-'em-and-leave-'em type. There's no such thing as commitment for the king of casual hookups. So why should I care? Maybe because all work and no play makes me a sexually frustrated girl. It's time to put the hockey stud at my beck and call to good use . . . but after a week in Vegas with Chase, I might never want to go back to the real world.
---
I read this book as a buddy read with Cátia @The Girl Who Read Too, go to her blog on the next few days to read her review of this book.
I have to say that I was expecting a lot more from this book than what I got…
This was my first book from Nicole Edwards, and it was okay, but didn't blew me away. And while this book is told in dual POV, it has a characteristic that I didn't enjoy at all, and it was that the POVs switched in the middle of the chapters. It just didn't flow well in my opinion.
While I liked Chase as a character, I didn't like Cassie at all. These 2 worked as friends, but it nagged me how she treated him, especially when they become more than friends, she still treats him poorly and always assumes the worst of him. That was a huge no for me. The guy was doing everything he could for her, and she was telling him half truths and dismissing his actions… bah.
I wasn't crazy about the plot either… I like best friends to lovers plots, but the Las Vegas plot is overused and kind of silly. I found it a little unrealistic and dumb. It was a big no for me.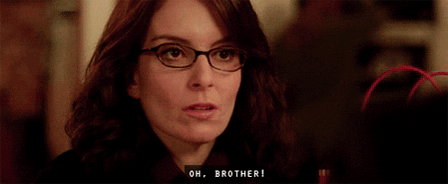 But the romance does have its cute moments, and it is seriously hot. So there's that.
Overall, an okay book, but I wouldn't exactly recommend it. You can find a lot better out there. This was also sold to us as a hockey romance, but it has very little of the sport itself.