Life is funny sometimes.

And not always the ha, ha kind. Like that one time where a hot guy tried to kiss me and I fell. Down. Hard. And then found out I had cancer.

I'm trying to be strong for my friends and my mom.

And I'm trying so hard to be "just friends" with that hot guy, even though he seems to want so much more. But I won't do that to him. He's been through this before with his family, and I'm not going to let him watch me die.

So, I tell myself: Smile Ellie. Be funny Ellie. Don't cry Ellie, because once I start, I might not stop.
---
I haven't been in the mood for YA in a while, but this book… WOW, it just blew me away. I loved it to bits. I loved the characters, and the story. The theme, the friendships and the romance. I loved the pacing and the humour.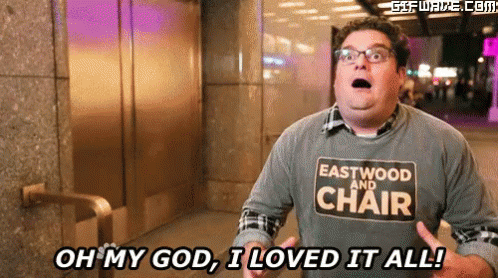 This was my first book by this author, but surely it won't be the last, because the writing is fantastic. Sara Jane Alan infused an amazing personality into Ellie's voice, she made her real, and again, WOW.
The theme of this book is not by any means lighthearted. It's cancer! But it's not dramatic. The way the theme, the diagnosis, the dealing with the issues were approached was heartbreakingly beautiful, and funny, so messy and beautiful. The use of humour to be deal with such a hardship is amazing, and it fit so well with the characters.
Again, I obviously loved this book, and it is dear to my heart. So, if you're feeling brave, and you want to read something that will pull at your heartstrings and make you laugh while crying, this is the book for you.