Maverick by Karina Halle
Release Date: October 17th
Genre: Contemporary Romance
Cover Designer: Hang Le
Maverick, an all-new contemporary STANDALONE by New York Times Bestselling author Karina Halle is LIVE!!!
---
Review:
Maverick is a complete standalone novel and the second book about the rough and rugged Nelson brothers. Get ready for one wild alpha mountain man – Canada's never felt so hot!

Forget playing it safe.

John "Maverick" Nelson likes to live his life on the edge – literally. A crucial member of the search and rescue team in the mountainous British Columbian town of North Ridge, Maverick's brash and bold attitude means he's the first one to ascend into danger, no matter the risk.

When it comes to women, though, Maverick errs on the side of caution. For all his cocky charm, rugged good looks and sexual swagger, he remains as unreachable as the surrounding peaks. Hot, wild sex? He'll tell you there's no better way to spend a cold, wintry night. Relationships? He'd rather freeze.

That is until he lays his eyes on American Riley Clarke. Trading in the crippling expenses of Aspen for BC, Riley is North Ridge's newest member of their search and rescue team and the only woman on the job, which means spending a lot of time with Mav in adrenaline-pumping situations.

With the chemistry between them hot enough to melt snow, keeping their hands off each other is detriment to the success of their team. Besides, Maverick's her boss and she didn't work her ass off in Colorado just to throw it all away for some mind-blowing sex.

But when the worst winter in years sweeps in, Riley and Maverick will have to battle the elements along with their attraction for each other. And if either of them slip up, both of them will be in for a deep freeze.
---
I wasn't quite sure what to expect from this book, given that I haven't read the first book of the North Ridge series, but it's Karina Halle, and I usually love her writing, so I decided to request it. And I'm so very glad I did.
The writing is awesome! This book is told in dual POV, through Riley and Mav's perspectives, and I couldn't ask for anything more. The voices were distinct, and I really enjoyed their narrations.
I loved Riley right away, she's such a strong woman, but she's aware of her limitations and fears, and she tries to confront them, even if she sometimes does the wrong thing. And she's so forward and direct, and goes after what she wants. I love her. I really really liked Maverick too, I liked that he tried to resist the inevitable, and how he always put everyone in front of himself.
These two together were explosive. This book is definitly not to be read while in public, with other people, lounging by the pool… it was a serious mistake on my part…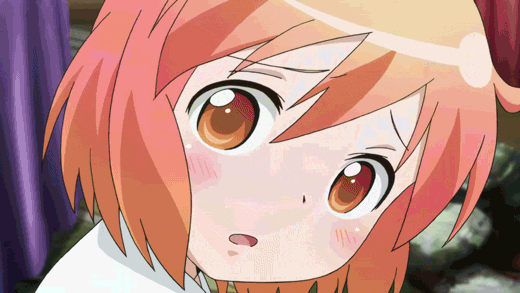 The plot kind of surprised me, because I was expecting the problems to come from somewhere else entirely. If I'm being honest, I think the ending was quite fast, and it needed something more to tie everything up. The whole book deserved a little bit more effort on the resolution part, especially after the dramatic events unfolding.
But overall, I loved loved loved this book, and I can't wait to get my hands on book 1 and 3, because these brothers sure are something… well done Karina Halle.
---
MEET KARINA:
Karina Halle is a former travel writer and music journalist and The New York Times, Wall Street Journal and USA Today Bestselling author of The Pact, Love, in English, The Artists Trilogy, Dirty Angels and over 20 other wild and romantic reads. She lives on an island off the coast of British Columbia with her husband and her rescue pup, where she drinks a lot of wine, hikes a lot of trails and devours a lot of books.
Halle is represented by the Root Literary and is both self-published and published by Simon & Schuster and Hachette in North America and in the UK.
---