The girl who's had everyone meets the boy who has no one.

For Bella, the sweet-talking, free-loving, hip-checking student manager of the Harkness men's hockey team, sex is a second language. She's used to being fluent where others stutter, and the things people say behind her back don't (often) bother her. So she can't understand why her smoking hot downstairs neighbor has so much trouble staying friends after their spontaneous night together. She knows better than to worry about it, but there's something in those espresso eyes that makes her second guess herself.

Rafe is appalled with himself for losing his virginity in a drunken hookup. His strict Catholic upbringing always emphasized loving thy neighbor — but not with a bottle of wine and a box of condoms. The result is an Ivy League bout of awkwardness. But when Bella is leveled by a little bad luck and a downright sinister fraternity stunt, it's Rafe who is there to pick up the pieces.

Bella doesn't want Rafe's help, and she's through with men. Too bad the undeniable spark that crackles between the two of them just can't be extinguished.
---
You guys know that Sarina Bowen is one of my alltime favorite authors, so I've been wanting to finish this series for awhile. I finally got some time to read book 4, and I hope to read book 5 in the next few weeks too. This book felt very different from the others in this series, but I really enjoyed it.
THE POSITIVE:
♥  I really liked Bella. I loved how she was so sex positive, how she did what she wanted and was unapologetic about the stuff she wanted and liked.
♥  Rafe was a great friend and a great guy in general, and I really liked his friendship with Bella. Obviously, their relationship was really great, and I liked how it developed slowly and surely.
♥  There is some great friendships here, and I really liked how supportive the hockey team was to Bella.
♥  I really like the fact that Bella is older than Rafe, eheh, it's rare in romance books. Also, there is some big character development here.
THE NEGATIVE:
♦  Even though I really liked Rafe, and I get that he tried not to judge Bella, I still think that he did, if not the person, the actions, and I wasn't a very big fan of that.
♦  I'm gonna drop a SPOILER here, so advert your eyes… I hated that Bella caught an STD, I know it's something that happens, but it led her to blame herself, and I hated that point in the  storyline.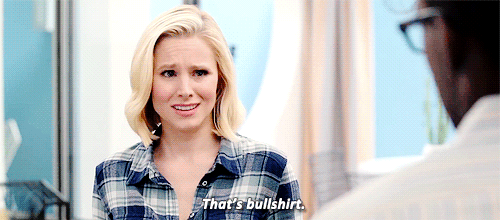 ♦  I didn't like what the event did to my precious Bella. I wanted more for her, and I expected more FROM her, if that makes any sense. I didn't want her shamed by what happened, even before the fraternity thing. Bella being ashamed of herself by her sexuality didn't sit well with me.