Claire Ross has never been good enough. Not for the girls in the elite group of dancers in her class and certainly not for the approval of her ballet teacher, Mr. Robins. She definitely doesn't like what she sees in the mirror. Simply put, she doesn't love herself, so how could she possibly love someone else?

After twelve years of friendship, Sebastian Reyes' adoring gaze holds more. They soon find themselves unable to control their feelings for one another.

When tragedy strikes, Claire finds herself in a very unlikely and unfavorable position. Regardless of the weight of the emotion, she must make difficult decisions that impact the rest of her life.

Will Claire see that her true love has been right in front of her? Happily ever after isn't just for fairy tales. To get hers, all she has to do is trust, open her heart and fall.
---
I've had this book on my Netgalley TBR for ages… and I mean ages, as in since May 2016, I just hadn't had time to get to it until now… not the time, or the will. And every time I read one of these old ARCs I have, I always end up disappointed and somehow wish I had just left it alone.
I must let you know though, that I'm going to drop SPOILERS on this review, because there's no other way for me to speak about some of the issues I had without going into detail about the story. So, guys, if you were intrigued by the BLURB and think that maybe you want to give this book a change, but you don't want to be spoiled for it:
STOP NOW!
This book is divided in 2 parts, the first one takes place when Claire is 16, and are the events described on the blurb. The second part takes place 3 years later, while she's in college. My issue with this divide is that it felt choppy, and neither of the parts felt sufficiently developed.
---
Part 1
But let me tell you about part 1 first. This is when teen Claire and teen Sebastian take their relationship from friendship to more. Sebastian helps her see the beauty within herself, and helps her with her dance. They're in love. And I wasn't completely sold. Sebastian felt too controlling, the way this book is written, it didn't allow me to completely understand the characters, because they're never truly fleshed out. They never have complete conversations, their actions are sort of implied but never confirmed, which made me feel like some things were coming out of nowhere.
I liked the plot for this first part, most of it at least. Claire was bullied by the other girls at the ballet class, but it's never really said why. How. What did they use and do? Then there's the matter of the ballet teacher who belittled her, who was stern and made her self esteem plummet, and my question was "where was her mother?", because her mother was the one to take her to that studio, so how did she miss that her daughter was suffering like she was?
When Claire and Sebastian start to date, her mother warns her repeatedly about her time alone with her boyfriend, given that she was a teen mom and didn't want the same to happen to Claire. Sebastian starts to fight Claire's fights, and stands up to her bullies and the teacher. But he's also controlling and extremely hot and cold with her. She starts to train a lot, and she looses a lot of weight, so much so that for a moment I thought she was going to have an eating disorder, and so much so that she loses her period. She doesn't have much money, given that her mom is a single mom, and suddenly her mom gets her a $700 dress for a school dance, because Sebastian has been buying her new ballet shoes, so suddenly she has enough money for a super expensive ball gown?!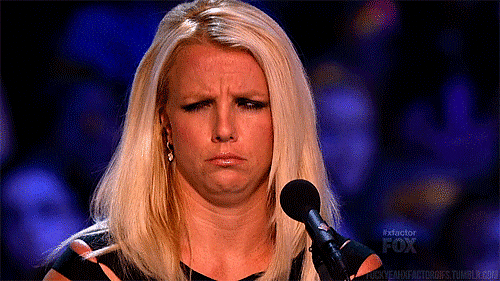 Guess what happens next? Out of the blue, Claire tells Sebastian she's pregnant! Yep, pregnant. Did I even realize they had moved that fast in their relationship already? NOPE, not really, I mean, heavy making out was implied, third base and so on, but nothing that would lead me to think that she was going to end up with a bun in the oven. But what bothered me? There was not a direct correlation between her missing periods and her pregnancy, a long time passes between those situations. It bothered me that those 2 never seemed to use protection, even though she had a good example on how something like that might turn out, and given that they were both so focused on their dancing.
Here's when tragedy strikes, of course. Sebastian goes into the water to save one of the mean ballet girls, because she jumped in there with the intention of killing herself. Everyone gets out okay, except Sebastian, who ends up brain dead. His death was predictable, the way it happened was weird as hell.
I hated this part, because it made absolutely no sense to me. There's no explanation as to why the mean girl warned Sebastian BY LETTER that she wanted to commit suicide. Then he goes to her and takes his girlfriend, PREGNANT, with him. He jumps into the water without asking for assistance. None of them do. It was just a mess.
Afterwards, Claire balls her eyes off, she doesn't tell her mom she's expecting, Sebastian's mom finds out and promises to always be there for her. Her mom ends up finding out in a very bad way, and their relationship becomes strained after that.
She ends up having a baby girl, deferring one year in school so she can train and get a scholarship, has a great relationship with Sebastian's parents, but not with her own mother, and she starts communicating with the family/recipients of Sebastian's organs… Are you ready for part 2?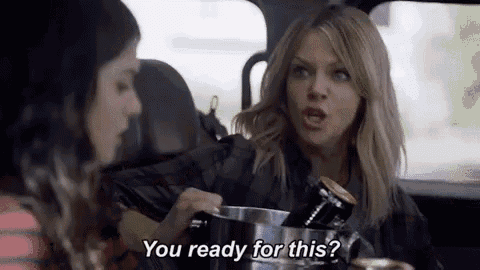 ---
Part 2
So, 3 years later Claire is attending college on a scholarship, and she is reunited with a guy she saw when she went to the school for her auditions, Liam. Yes, Liam is the romantic interest of this second part.
I didn't exactly like Liam anymore than I liked Sebastian. He works as a security guard in the college Claire attends, and he has no issue at all with pursuing a sexual relationship with a 19 y.o. freshman student. Liam's age is also never revealed, which freaked me out a bit, mostly because it's sad that he's been working security for years! Also, he's way too insistent and domineering at times, which I didn't feel was well balanced. This contrasted way too much with how childish Claire felt most of the time.
Where's her baby girl you ask? Well, obviously her grandparents (Sebastian's parents) adopted her, so Claire could live her life. She's plagued by guilt, which I understood, but I also agreed that she made the right decision.
It upsetted me how often she kept bringing Sebastian up. I mean, I get it, he was her only love, the father of her child, his death was dramatic, but I hated that she kept comparing both men in her life, and how she kept saying that Liam was exactly like Sebastian.  It made me think that he was some sort of replacement, and I hated that.
I also didn't quite see their connection. Much like the first part, the writing informed us that something happened, instead of showing us, and the characters say they're in love with each other, but I missed the whole process, and I felt very disconnected from their relationship.
Predictably, the drama comes, and it's related to Sebastian. Liam feels like her whole life is still around her dead lover, which is kind of true, but he also feels like she's somehow taking advantage of him, because she found out that he was the son of the organ recipient she was communicating with anonymously?! And he's also super rich?!
This was weird as shit, because he was the one pursuing her, and not the other way around… but whatever…
They sort it out, she has a brilliant idea on how to make money and they live happily ever after. No kidding. It happens. With 2 kids and 1 on the way.
---
Random Thoughts
I need to talk about a character though, Audrina. She's the main mean girl from the first part, the one who wants to commit suicide, and who Sebastian is trying to save when he has the accident that causes his death. She's the most pointless character ever, she's only there to create stupid conflicts that are never truly explained. She keeps doing it in college too, trying to create wedges between Liam and Claire. She's pointless, and she's flat, she's not developed at all. She makes no sense.
But what makes even less sense is how the author tried to create a link between Audrina, Sebastian and Mr. Robins (the ballet teacher) at the end. In the epilogue it's explained how Mr. Robins is Sebastian's biological father, but he gave him up for adoption after he was born (which is hinted at several times during the book). But then, AFTERWARDS, he had an affair which resulted in Audrina. This makes no sense, because it implies that these 2 character have at least 1 year difference, but during the book I always felt like the teens had all exactly the same age. But I could have misinterpreted it. Either way, this whole thing doesn't bring a thing to the story, because it doesn't excuse Audrina's behaviour, or Robins. It's just a massive WTF at the end, that doesn't even make much sense.
Robins was a character that I felt deserved much more time, and deserved to tell his story, but that never happens.
Claire doesn't ever bother to understand her teacher, or confront him for his treatment of her, so that relationship is never settled. She also never actually talks to her mother, saying until the end that their relationship is strained for something her mother did because she was worried sick about her daughter. Even her relationships with other characters like Sebastian's parents, are never fully developed.
While I liked some of the themes of this book, it was overall a disappointment for me. I couldn't connect with the writing or the characters, and a lot of the book didn't make much sense to me. I wanted more development, I think there was just too much going on, so a lot fell through the cracks.
Personally, I don't recommend this book. But I'll also admit that it had its moments of brilliancy, and those were the moments that made me shed a tear, and rate this book a little higher.