Three things in my life were fact.
I needed Sarah to survive.
I needed sex to remain sane.
And I could never mix sex with Sarah.

I just knew — deep in my marrow  —that if I did, I'd somehow lose her. All my deepest darkest secrets would crack open, bleed out, and ruin everything between us. I wouldn't unleash the shit inside me on my worst enemy, let alone her. So she stayed strictly in the friend zone.

People probably thought I never went there with her because of her cerebral palsy, but f*ck them. She knew she was the most important person in my world, and I wasn't about to risk hurting our relationship just to make my c*ck happy.

Until the moment she begged me to take her virginity.
Now it's all about to hit the fan, because how the hell do you resist the one person forbidden to you when she says please?
---
OHHHH BOYYYY!!!! So, finally finally finally I got to the book about Brandt and Sarah :D. I've been following these characters since book 1 and 2 and I've loved to see their friendship, so I'm so happy that they have their own book and their own HEA.
The book starts with the story of their friendship, showing us events that happened since they were 13 years old. Events that happened in the other books, but now we see them through the perspective of the 2 kids. Which is awesome! Their story, their romance, only starts at around 23% of the book, when they're both 22 years old and finishing college. I loved that Linda Kage gave us their FULL STORY!!
Once again, Linda Kage threw me for a loop here. I already knew one of the themes of the book, given that Sarah has cerebral palsy, but I wasn't expecting Brandt to have gone through such a  traumatic event himself. But they are both such amazing and complex characters, and I loved their friendship and their connection.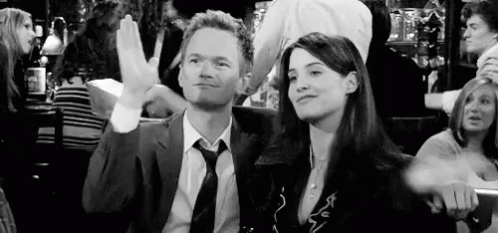 The only thing that kind of upsetted me, was the lack of communication at some point. They were both crazy about each other, and it took them ages to get to a point of actually admitting it to each other. Oh well.
Another amazing book on this series, with amazing characters. I loved to see a character with cerebral palsy get a main role in a romance book. Well done.
Price of a Kiss (Forbidden Men #1) 
To Professor, with Love (Forbidden Men #2) 
Be My Hero (Forbidden Men #3)
With Every Heartbeat (Forbidden Men #4) 
A Perfect Ten (Forbidden Men #5) 
Worth It (Forbidden Men #6)
The Girl's Got Secrets (Forbidden Men #7) 
Priceless (Forbidden Men #8) 
Consolation Prize (Forbidden Men #9)