Sometimes you fall for Mr. Right. And sometimes for Mr. Right Now…

May

Did you hear the one about the girl who walks into a bar and catches her live-in lover kissing someone else? No? You're the only one in town who missed it.
Luckily Alec is there to wrap me up in strong arms and carry me out the door before things get too ugly. And that's not all Alec is good at. Our unexpected chemistry makes him the perfect rebound guy.

Alec

I should know better than to hook up with my rival's little sister, but the fiery look in May's eyes really turns my crank. She needs cheering up, and I'm just the guy for the job.
It's not like I'll fall in love. Not even after a string of scorching hot trysts, and the realization that we're good at the same things: wild nights and familial disappointment. I don't do love, never have, never will. So this is the perfect arrangement, for both of us.

Nobody would approve, but nobody has to know…
---
I'm so excited that Sarina wrote another book on this series. She's one of my favorite authors, and this series has a special place in my heart, I love everything about it, and I can't wait to read more. The writing was, as always, wonderful, so I'm not going to spend a lot of time on that. I hope you've read something by Sarina Bowen by now, otherwise, you're missing out.
I'll admit that this was not the story I was expecting for May, and like me, I think most people were expecting May to have a F/F romance, given that since coming out as bisexual, she was very fixed on the fact that she would end up with a woman. But I was happy with the way the story turned out, and how the progress made May's character to grow.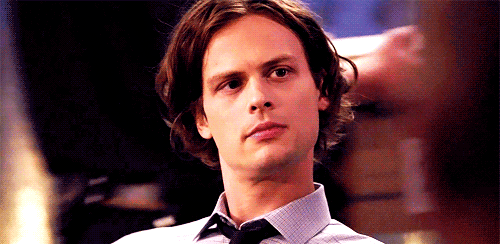 I've loved May for a lot of books now, but I think she finally got what she deserved: acceptance… from herself. She was always trying to show a good facade, but she never put her foot down and admitted to herself that she was worthy too, and she deserved everything. Alec helps May grow on that sense, and she finally realizes that she can be herself, no judgment or preconceived notions. She's deserving, and she can be herself, a bit messed up and all.
Much on the same way, May helps Alec become more than what everybody sees in him. He comes off at first a bit childish and immature, because he's always carefree and honest, but he's also insecure and he needs to feel like he's not always a screw up. He eventually realizes that he can want and desire more, and he can achieve it.
These two apparently didn't have anything in common, but they actually do. They're both the middle children that everyone disregards a bit. And they help each other find the right footing they both need. The character growth is my favorite part of this book, and the fact that they love each other without any judgment. They're supportive and they come into their own together.
I'm glad May Shipley found Alec Rossi. They ended up being exactly what each other needed.
If you haven't picked this one up yet, do. It's worth it.
---
Meet the author:
Sarina Bowen is the RITA® Award winning author of over two dozen contemporary and LGTB romance novels. She most recently hit the USA Today bestseller's list in February, with Brooklynaire. Formerly a derivatives trader on Wall Street, Sarina holds a BA in economics from Yale University.
Sarina Bowen is a New Englander whose Vermont ancestors cut timber and farmed the north country since the 1760s. Sarina is grateful for the invention of indoor plumbing and wi-fi during the intervening 250 years. On a few wooded acres, she lives with her husband, two boys, and an ungodly amount of ski and hockey gear.
Sarina's books are published in a dozen languages on four continents. In 2016, The Romance Writers of America honored HIM by Sarina Bowen & Elle Kennedy with a RITA award for Best Contemporary Romance, Mid-Length.