Hello, it's time for another book tag! A few weeks ago Joey @Thoughts and Afterthoughts tagged for The Lunar New Year Book Tag, created by Tiff @ Mostly YA Lit and Joey,  for Chinese New Year (Yeah… I know I'm late…).
All the banners can be downloaded here.  And if you do this tag, add your post and visiting other tag posts here:
---
I will keep insisting on this one: The One Thing by Marci Lyn Curtis, because this book deserves a lot more love than the one it has gotten so far. And look at that new gorgeous cover!!
---
Niel from Because I Love You by Tory Rigby is one of the strongest characters I can remember. He's 100% sure of what he wants and what is right and wrong, and he follows it, always.
---
Down and Out by Kelley R. Martin addresses something that I find super important, that even if you don't explicitly say no, even if your body reacts, it doesn't mean it's not rape, and it's definitly not your fault.
---
The Hard Count by Ginger Scott definitly has a super sweet romance.
---
OMG, this is a cute one! Obviously I'm gonna use Royally Screwed by Emma Chase, which is cute and awesome.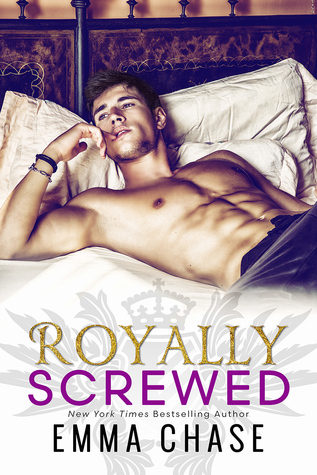 ---
Have you guys read Progress by Amalie Silver? It's a good, albeit weird, book, but Jesse, the guy, is one of the most manipulative characters I recall.
---
Any standalone? I actually thought this would be easier when I saw this theme, but then I realize that most of my books are not entirely standalones. But Ready Player One definitely is.
---
One of my favorite owned covers is Everything, Everything by Nicola Yoon.
---
Everly from the Wrong series, for sure! She provides a lot of comic relief in Wrong, but her own book, Right, is even better.
---
At this moment, probably The Upside of Unrequited by Becky Albertalli, because I loved Simon and I just need Becky's book ASAP.
---
Hmmm, probably the Off Campus series by Elle Kennedy, but more Him by Sarina Bowen and Elle Kennedy, because Jamie and Wes are life. ❤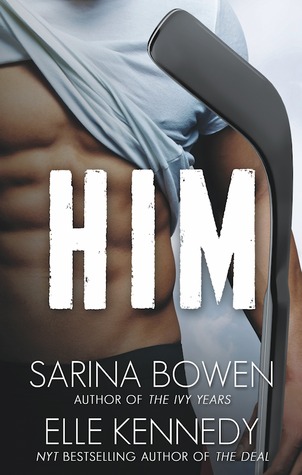 ---
OMG, this is so obvious!!! BOOK BLOGGING! It always takes up a lot of my time, though I love it, so I can't really complain much.
---
I TAG:
Aira @Aira Reads
Kat @Life and Other Disasters
Cátia @The Girl Who Read Too Much
Daniela @Daniela's Bookshelf
Cath @Trust in the Words
Inês @MsCarrowl
Bianca @Ultimate Fangirl
Nathasya @Sweater Weather
Samantha @Dream by Day
Flo @flowlessbooks
Fadwa @Word Wonders
and YOU!!!