Hello, welcome back to another Book Traveling
Thursdays, which a weekly meme created by Cátia @The Girl Who Read Too Much and Danielle @Danielle's Book Blog. The goal is to share the covers of a book related to that week's theme, which you can see at the Goodreads group, indicating the original cover, the one of your country, your favorite and least favorite.
This week's theme is "We all have to start out of somewhere. Choose a book that got you into reading". The book that got me to reading was truly Twilight (yep yep), but I then stopped for a bit after that series and Harry Potter, and it was only when I read The Mortal Instruments: City of Bones that I haven't stopped again.
---
Original 

COver

:
I don't love the original covers, but I've grown pretty used to them by now, and I don't find them as bad.
COVER F

ROM MY COU

NTRY (PORTUGAL) & COVER FROM THE COUNTRY I LIVE IN (SPAIN):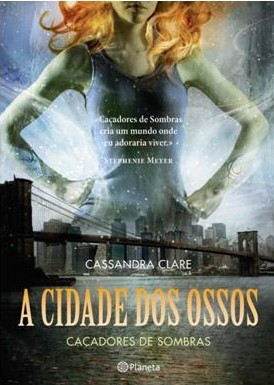 I still don't quite understand why they switched the original covers for book 1 and 2 in Spain and Portugal, but it happened.  I like the new spanish cover better, even if they used the original cover for the second book again.
Favorite COVER(s):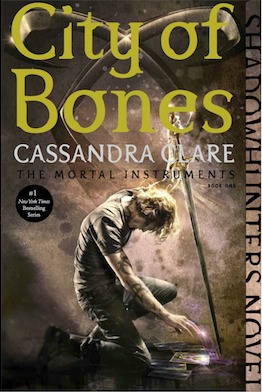 It shouldn't come as a surprise by now, that I LOVE the new UK covers for this series. I love them so much, that I bought the whole series with these new covers… yep… I also like the new US ones, especially those spines.
LEAST FAVORITE COVER(s):
I can't even with these covers! The Polish, Czech, and Bulgarian ones look like covers for a graphic novel… and the Czech is just too bad to even be out there in the world. Then the Ukrainian is just too weird, and the German one looks like a Narnia book or something.