Hello, welcome back to another Tuesday. Top Ten Tuesday is a weekly meme hosted by The Broke and the Bookish. This week's theme is:
Valentine's Day is next week…let's do a Valentine's Day themed freebie! Top Ten Books That Would Make Great Valentine's Day Reads (or anti-Valentine's day reads), Top Ten OTPs, Top 10 fictional crushes, top ten great love declarations in fiction, swoony quotes from books etc. Get creative!
This is getting harder and harder to find themes… I decided to go ahead and to Memorable First Kisses! 😀
---
1. Ron and Hermione – Harry Potter and the Deathly Hallows
I don't think I could start this list any other way. Ron and Hermione's first kiss is epic and totally memorable. The book one, ok?
"There was a clatter as the basilisk fangs cascaded out of Hermione's arms. Running at Ron, she flung them around his neck and kissed him full on the mouth. Ron threw away the fangs and broomstick he was holding and responded with such enthusiasm that he lifted Hermione off her feet."

 (source)
---
2. Cath and Levi – Fangirl
I just loved their first kiss (and every single one of the others, because they're adorable!).
"He nudged his nose against hers, and their mouths fell sleepily together, already soft and open."
 (source)
---
3. Simon and Baz – Carry On
Well, given that Cath is above, it's only fair that Simon and Baz epic first kiss follows. I was literally holding my breath on that scene. I actually had to stop and sit down on the subway bench to read it properly. And yeah, I had people waiting for me 😛
"He shakes his head, and he's saying something, and I think I might kiss him. Because I've never kissed anyone before. (I was afraid I might bite.) And I've never wanted to kiss anyone but him. (I won't bite. I won't hurt him.) I just want to kiss him, then go.

"Simon…," I say.

And then he kisses me."
(source)
---
4. Thorne and Cress – Cress
I ship these two so hard, and their first kiss was just the most adorable thing ever.
"I guess it's time."

While Cress's thoughts continued to churn through the horrible things that could happen to her, she felt herself being suddenly spun around and dipped backward, a supportive arm scooping beneath her back. She yelped and caught herself on Thorne's shoulder.

Then he was kissing her."
                      (source)
---
5. Caroline

and Simo

n – Wallbanger
I admit that I'm a fan of angry first kisses, and Simon and Caroline's first kiss was sort of perfect in that way.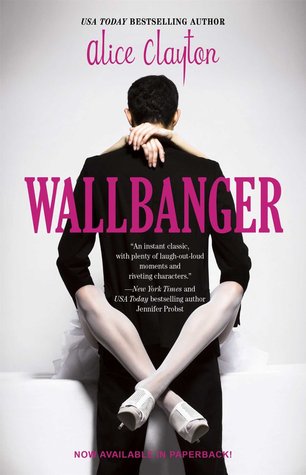 ""Why are you such a manwhoring asshole?" I asked, my face inches from his.

"Why are you such a cockblocking priss?" he asked, and when I opened my mouth to tell him exactly what I though, the fucker kissed me. 

Kissed me. 

Placed his lips on mine and kissed me. Under the moon and the stars, with the sounds of the waves crashing and the crickets cricketing."
---
6. Magnus and Alec – The Mortal Instruments
This technically isn't in any of the books, but it is on Cassie's site, so I'm gonna roll with it, you can read the whole thing here: Kissed: Magnus and Alec's First Kiss.
"Magnus' finger was under his chin, tilting his face up, and then they were kissing. Alec heard a small hitching gasp come from his own throat and then their mouths were pressed together with a sort of controlled urgency. Magnus, Alec thought dazedly, really knew what he was doing. His lips were soft, and he parted Alec's expertly, exploring his mouth: a symphony of lips, teeth, tongue, every movement waking up a nerve ending Alec had never known he had."
(source)
---
7. Rowan and Ael

in –

Quee

n of Shadows
This should come to no surprise. Rowan and Aelin are definitly one of my favorite ships, and their first kiss was awesome… come on… we waited a long time for it! It was full of tension and I loved that it was Aelin who kissed him :D.
"Her finger shook as she brushed them against his mouth, and his control shredded apart right there.

"What are you waiting for?" he said, the words near guttural.

"Bastard," she murmured, and kissed him.

Her mouth was soft and warm, and he bit back a groan. His body went still — his entire world went still — at that whisper of a kiss, the answer to a question he'd asked for centuries. He realized he was staring only when she withdrew slightly. His fingers tightened at her waist.

"Again," he breathed."                                                                                            (source)
---
8. Shahrzad and Khalid – The Wrath and the Dawn
The first kiss between Shazi and Khalid is so damn important! Yep, they had been married for a while and done a lot in the time, but not kissing, that was special.
""What are you doing to me, you plague of a girl?" he whispered.


"If I'm a plague, then you should keep your distance, unless you plan on being destroyed." The weapons still in her grasp, she shoved against his chest.

"No." His hands dropped to her waist. "Destroy me."

The bow and arrow clattered to the ground as he brought his mouth to hers.

And there was no turning back."
---
9. Penryn and

Raffe –

Angelf

all
I ship Penryn and Raffe with all force, so when she made a move and kissed him, I was thrilled, even if he says the worst thing right after it. But come one, did we really believe Raffe at that point? Not a chance!
"I place my hand on his cheek. It's warm and pleasant. Maybe too pleasant. When his eyes don't open, I tentatively touch my lips to his.

At first, I get no response and I consider backing off.

Then, his kiss turns hungry.

It is not the gentle kiss of a couple on a first date, nor is it the kiss of a man driven by simple lust. He kisses me with the desperation of a dying man who believes the magic of eternal life is in this kiss."
                                                                                                                                             (source)
---
10. Eden and Tyler – Did I Mention I Love You?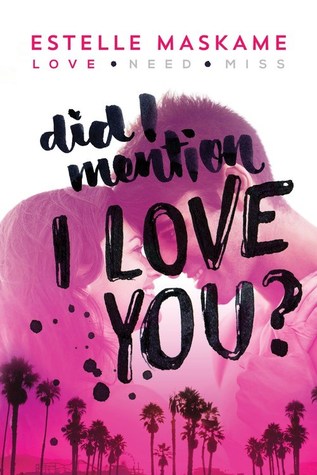 After butting heads for half the book, Eden and Tyler finally find some common ground in their step-sibling relationship… yeah, it's just not what it was supposed to be! They kiss, and then kiss again, and then there's a huge headache for both of them, because being in love with someone you shouldn't is not easy.
"His words have just left his lips when I reach out for him, grasping his face in my hands and feeling the warmth of his skin. I slam my lips into his, overwhelmed by the sensation as my eyelids flutter closed and a deafening silence consumes us. It's agonizing the way my heart thuds against my chest, but exhilarating the way his lips feel against mine."