Twenty-four-year-old Nicole Fletcher is having a rough summer. The woman who raised her is dying and there's nothing she can do about it. Nothing but find solace in the forbidden fantasies starring her best friend's younger brother. Nic knows there are some lines you can never cross – but when it comes to "little" Landon Pike, she kind of already has. She tries to stay away but when your world is falling apart, you can't help but fall right along with it. Good thing Landon refuses to let her fall alone.
---
Guys, I have to tell you something… I'm sort of in love with the writing in this book. Also, it won me over with one of the most important things for me in contemporary books: DIALOGUE! The dialogue is smart, fun, fast and witty, and it put a huge smile on my face.
I think the blurb is pretty explicit in terms of the actual story: Nic is a lot lost. Her mother, aka, the woman who raised her, is dying of terminal cancer. And she and her other aunt are doing what they can to keep strong. In the meantime, Landon – her BFF's little brother – is home for the summer, and is determined to break down Nic's defenses and make her see how perfect they are for each other.
The relationships in this book were awesome! I was amazed by Nic's relationship with her aunts, and how much they loved each other, the little ways they showed it. But I also loved Nic's relationship with every single member of the Pike family. It was clear she belonged there, which made me understand her reluctance to give in to her feelings for Landon. Because she depended so much on those bonds, and what if she lost them?
Nic is a tough character, and it was refreshing to read a girl with such a brazen personality, and at first it was hard for me to really like her, but then I just had to. She was so scared and so uncertain of herself, while being her own person and strong and determined. I found it impossible not to like her.
Landon… I liked the guy, but I sort of wished I had more context in some situations, you know? I loved his determination, and how he was so sure of what he wanted. I also liked how well he knew Nic and not only was able to anticipate her thoughts, but was also always there for her.
I was a bit taken aback by the age difference, at first, but mostly because of the time of their lives they're at. But that quickly faded, eheh. I really liked the romance, because I love when the romance stems from a strong friendship and a super strong bond, but I felt like there wasn't enough dialogue between these two. There were some questions about Landon that I wish Nic had talked to him about, for instance the girlfriend that is mention at the time of their first kiss. Just saying, I wish that either that wasn't an issue, or some talk had happened afterwards – even though this would be hard with how fast Nic ran away from those situations. I also kind of wished that Landon hadn't said some pretty alpha-male things… though I understood why he did it, it's just, I wasn't a fan of the tone, you know?!
But more than the romantic relationships, it was the bonds that Nic had with her mom, aunt and Landon's mom that truly made this book shine for me. These women were all so supportive of each other, and I fell in love with the way they bantered and interacted.
Overall I truly enjoyed this story and Nic's journey, even in its painful moments.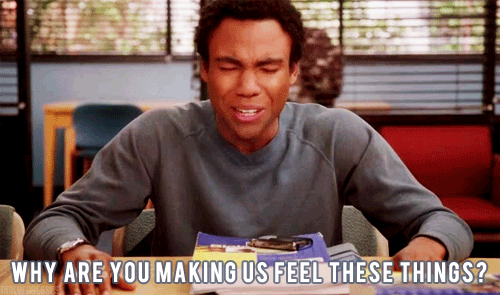 I loved the writing and the relationships, and the characters had such depth to them. And I wouldn't mind reading more about these characters… One thing is for sure, I'll keep my eye out for Marley Jacobs, because I want to read more books by her.
If you like New Adult contemporary books, with very cool and strong women and an awesome romance, read this one. You won't be sorry.