He's a fighter in the rink, but he's about to learn that playing nice can help you score…

As team captain and enforcer, Patrick O'Doul puts the bruise in the Brooklyn Bruisers. But after years of hard hits, O'Doul is feeling the burn, both physically and mentally. He conceals his pain from his coach and trainers, but when his chronic hip injury becomes too obvious to ignore, they send him for sessions with the team's massage therapist.

After breaking up with her long-term boyfriend, Ari Bettini is in need of peace of mind. For now, she's decided to focus on her work: rehabilitating the Bruisers' MVP. O'Doul is easy on the eyes, but his reaction to her touch is ice cold. Ari is determined to help O'Doul heal, but as the tension between them turns red hot, they both learn that a little TLC does the body good…
---
I read this book as a buddy read with  Cátia @The Girl Who Read Too, so go to here to read her review of this book.
After reading Rookie Move in the summer, I was quite excited for the continuation of the Brooklyn Bruisers series by Sarina Bowen. I really liked this second installment, though I have to say that it didn't come close to the feelings I had for the first book.
Once again, Sarina's writing was on point. By now this is a non-issue, because she always delivers. But I have to say that I can't connect to her books as much when she writes in the third person… I'm a 1st person kind of girl, *sigh*. Still, the writing is amazing, and it definitly wasn't an issue with this book.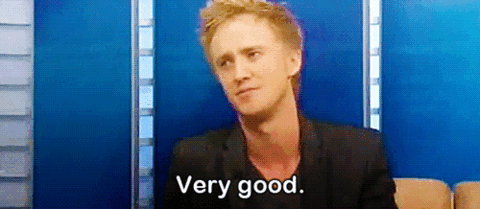 While I really liked both characters, I wasn't able to connect 100% with Ari. She was a great girl, and I understood how her previous relationship left her a bit skittish, but her hot and cold reaction to Patrick didn't quite sit well with me. I got it, I just didn't really liked it. O'Doul on the other hand really surprised me, because I thought he was gonna be cold and detached like he was in the beginning of the book, but he grew up a lot during the story and allowed himself to be more open, while at the same time showing himself as a super romantic and patient guy. Ari was a lucky girl, when she allowed herself to be.
I liked the progression of the romance and how it didn't just happen. Ari and Patrick actually got to know each other and became friendly before they got involved and I appreciated that. I did think that for all the talking they did, they didn't talk about some pretty big issues, and I kind of needed them to?! I felt like that little thing was missing.
I wasn't expecting the kind of plot that this book turned out to have, but I did enjoy it. While some things were sort of predictable, others weren't even on my radar, and I liked the "surprise".
Overall this was yet another strong Sarina Bowen romance and a great continuation to the Brooklyn Bruisers series. I can't wait for the next book, Pipe Dreams, and I still want something from Nathan and Becca, because those two…arghhh!