Hello, welcome back for the 6th week ok Book Traveling
Thursdays, which a weekly meme created by Cátia @The Girl Who Read Too Much and Danielle @Danielle's Book Blog. The goal is to share the covers of a book related to that week's theme, which you can see at the Goodreads group, indicating the original cover, the one of your country, your favorite and least favorite.
This week's theme is "While reading huge books may be intimidating, nothing beats a story that takes you more than a day to get through. Choose a monster of a book (500+ pages)". This week I chose a "classic", so to speak… Harry Potter and the Deathly Hallows. It's not only a monster of a book, but it also has sufficient diverse covers to cover this post 😉 .
Original Over: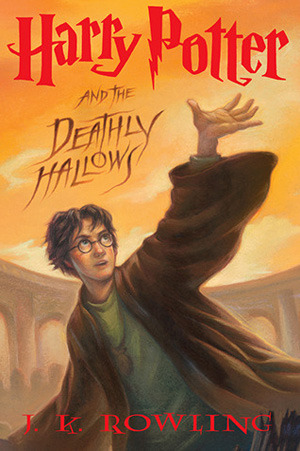 The original UK and US covers… I much prefer the American one here…
COVER FROM MY COUNTRY (PORTUGAL) & COVER FROM THE COUNTRY I LIVE IN (SPAIN):
First we have the original cover in Portuguese, and it's nice and all, but it doesn't compare to the new one, which is the second, the 15th anniversary edition, which is also one of my favorite covers for this book. Then the spanish cover, this collection is kind of pretty, and finally the catalan edition, which is the original with a twist… nothing much.
FAVORITE COVER(s):
First of all, I love the Bloomsbury Signature Edition, it's the one I own, and I love them. Then the new Bloomsbury edition is pretty cool, and the 15th anniversary Scholastic is amazing – I need to get this collection as well. Then I really like this german cover… it's just so different.
LEAST FAVORITE COVER(s):
   
I'm not a fan of the Adult covers, between this first one and a green that is out there, take your pick… hideous. But they barely compare to the Japanese, Dutch and Arabic editions, because those are just awful.