Taylor Raven is starting over.

After a few difficult college years, he has decided to finally move away from Havensdale (and away from his father) to take a tennis coaching course in the tiny village of Westerfield.

The peaceful country life is exactly what Taylor needs to get away from it all. However, it is also incredibly lonely living by himself in the middle of nowhere. And no matter how far he runs, Taylor just can't seem to escape the mistakes of his past.

As he struggles to find any kind of meaningful connection, he comes across a place on the outskirts of the village that will soon change everything. The Apple Inn – a pub run by a curious, slightly eccentric family who welcome Taylor into their world with open arms.

Soon Taylor finds his guard dropping, particularly around the kind and fun-loving son of the family, Benjamin Apple. But the closer Taylor gets, the more he feels compelled to pull away…

Can Taylor ever fall in love again when the one obstacle in his way… is himself?
---
Hey guys! I don't know if you remember – it was along time ago – but I read the first book of this series a while back, Reasons to Love a Nerd Like Me, and I really enjoyed it at the time. So when Becky Jerams asked me if I wanted to read and review the sequel, I of course said yes. But I have to say, even though I did like the theme of the story and the overall plot, I had some major problems with the characters, some actions, and most of all, some things said within the book. I'll try to explain the best I can, without giving it much away, ok?
This book follows Taylor, who was a very important character in book 1 of this series, as in, he was Scotty's first love and also his bully. Taylor does have a transformative arc in the first book, and he regrets what he did to Scotty immensely, and they are even able to get past it and become good friends. While I liked his arc on the first book, the friendship was something that was always just a bit too much for me, but I rolled with it.
Now, a couple of years later, Taylor is trying to rebuild his life distant from his toxic father, and far away from the town he grew up with, and acted horrible. While trying to keep his distance from everyone, he ends up meeting the Apples and he forges a relationship with Benjamin, and the two of them face a lot of problems and setbacks to be able to be together.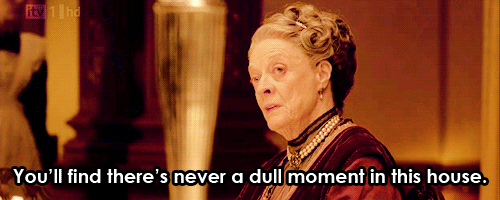 My first huge problem with this book was how unlikable I found Taylor. He was already not easy to love due to his past, but even understanding his issues and knowing where he's coming from, it was kind of hard for me to like Taylor when he was treating people terribly. This was sort of mild when he was trying to keep people away from him, but there's a point in the book when he says horrible things to Benjamin, and while I understand that Taylor has some serious issues, he did believe the things he said and I don't think they're excusable.
With that said, I did like Taylor's growth. He goes through some major things in this book, and he's overall trying to be a better person, and he is. I really liked Benjamin though, even if I'm not sure he was always a consistent character.
This romance develops kind of slow, and for the most part, I liked Taylor and Benj together, they were so different that they kind of balanced each other out. I also liked the overall story and plot, so that was a major point FOR the book. But the relationship does go through a lot of stuff, and I didn't think they were all necessary, to be honest.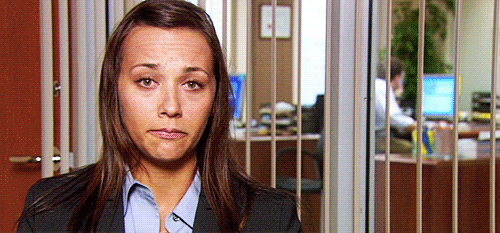 Now, my major, and I mean MAJOR issue with this book was the homophobic language and messages. I found this extremely problematic.
The first thing that truly bothered me came from Taylor himself, a gay character, when he insinuates that being topped during sex is somehow bad, or would make him somehow LESS. That it would be a source of shame. I do understand that Taylor has not come to terms with his sexuality completely and lives with some huge hangups, but the whole language and situation were just wrong. And while he later sort of understands that he's not "less of a man" for it, I still felt like that wasn't enough to make up for all the hate speech done earlier.
One other thing was the homophobic language and stereotyping done by some secondary characters. Homophobic people will always exist and ignorant people too, but the impact wouldn't be so huge if the characters had less dialogue page time, because they were really not important. Most of those comments were not necessary and didn't contribute to the story at all, so they weren't useful at all, and they made me seriously dislike this book.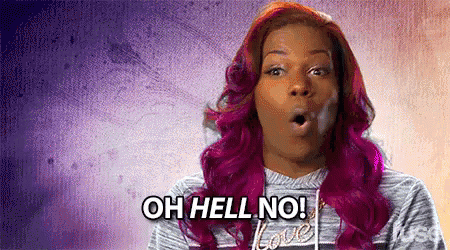 Finally, I have to talk about the writing and the pacing. One of my issues with the first book was its length, and at the time I thought that book 1 could have used some editing, because it dragged on a bit. I have to be honest and say that I felt like this one dragged even more. It took me a long long time to get through it. And I also wasn't a huge fan of the way the more intimate scenes were written, and I didn't feel like there was a seamless flow, you know?
Either way, to sum it up a bit, because I do realize that the last few paragraphs have been kind of negative… I did like the story and some of the characters, especially the Apples. I saw a huge potential in the plot, but I couldn't totally enjoy it due to the issues mentioned above. Not really liking the MC is a huge issue for me, and that along with everything else, didn't make for a very enjoyable reading experience.