Hello, welcome back to another Book Traveling
Thursdays, which a weekly meme created by Cátia @The Girl Who Read Too Much and Danielle @Danielle's Book Blog. The goal is to share the covers of a book related to that week's theme, which you can see at the Goodreads group, indicating the original cover, the one of your country, your favorite and least favorite.
This week's theme is "December is the month of giving. Choose a book in which a character gives an amazing gift to a loved one!!". This is a hard one! I was in between several books, but those that had physical gifts, didn't have enough covers, so I settled for an emotional one. I almost didn't use this one, because it doesn't have that many covers, but ultimately, what Raffe gives for Penryn in End of Days (Susan Ee) is so much more than any other one I could mention… if you've read the book, you know what I'm talking about. If you haven't, WHAT ARE YOU WAITING FOR?!
---
Original 

COver

: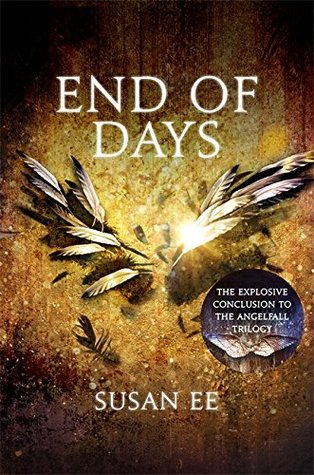 This is the original one, is pretty cool, following the theme of the first couple of ones. While in book 1 we had perfect angel wings, and in book 2 we had the demon wings, here we have not so perfect angel ones… wonder what that means…
COVER F

ROM MY COU

NTRY (PORTUGAL) & COVER FROM THE COUNTRY I LIVE IN (SPAIN):
No cover for Portugal of course, but the Spanish one is very similar to the original one but a little bit darker and less sparkly.
Favorite COVER(s):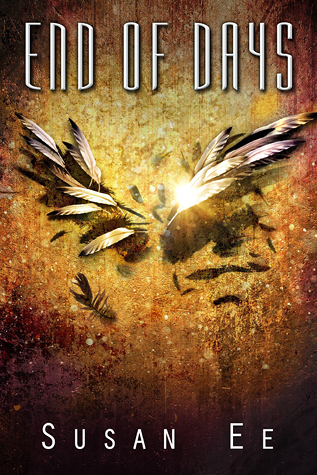 Like I said a few weeks ago about Angelfall, this version, with this lettering, is my favorite.
LEAST FAVORITE COVER(s):
There aren't that many diverse covers for this book, still, I don't really like the Polish and Dutch covers.