Hello, welcome back to another Book Traveling
Thursdays, which a weekly meme created by Cátia @The Girl Who Read Too Much and Danielle @Danielle's Book Blog. The goal is to share the covers of a book related to that week's theme, which you can see at the Goodreads group, indicating the original cover, the one of your country, your favorite and least favorite.
This week's theme is "It's back to school time! Choose a book set on high school or college". I'm using The Art of Being Normal by Lisa Williamson, because it's such an important book, and it should be more hyped.
---
Original 

COver

:
I love the UK cover, it's so simple, and yet so well done and appropriate.
COVER F

ROM MY COU

NTRY (PORTUGAL) & COVER FROM THE COUNTRY I LIVE IN (SPAIN):
This book is not out in Portugal yet, but it is in Spanish and Catalan, and while I LOVE the spanish white cover, I don't like the catalan cover at all, because I feel like the blue of the background doesn't fit at all with the other colors.
Favorite COVER(s):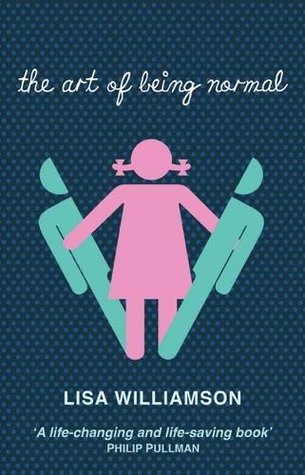 I love the UK paperback edition, which is the one I own, and I love the spanish edition too.
LEAST FAVORITE COVER(s):
I kind of like the US edition, but I don't think it's the most appropriate one for this book. The same happens with the German cover… I like it and it's pretty, but not for this one. Then my problem with the Chinese and Catalan covers is the background color… not a fan.