Whether it's a clutch goal or a cocktail, nothing beats "top shelf." In this novel from the bestselling author of the Heller Brothers Hockey series, a fun-loving jock and an ambitious career woman mix business with pleasure. 

Not only is Jared Rupp one of the stars of the NHL's Chicago Aces, he's also the owner of the Sin Bin, the after-hours hot spot where the whole team hangs out. Lately, Jared can't take his eyes off the woman he's hired to give the Bin a more modern feel: a sexy, sophisticated consultant who has carved out a niche updating drink menus. She's as passionate about her career as Jared is about hockey — and yet he can't help wondering what kind of cocktail she really wants. 

In her line of work, Sidney Frayne is used to guys hitting on her in bars, but Jared gets her hot enough to burst into flames. When he's wining and dining her, he's sophisticated as hell; on the rink, he's a testosterone-fueled powerhouse. Still, Sidney's bitter divorce taught her to keep her emotions on ice. With her busy schedule — and Jared's playboy reputation — she's not sure she's ready for a fling. Because if she lets Jared into her bed, she just may have to let him into her heart.
---
Guys! This book was so good!! I can't even… I certainly wasn't expecting this to be as awesome as it was. I definitly love hockey books, they're just so yummy.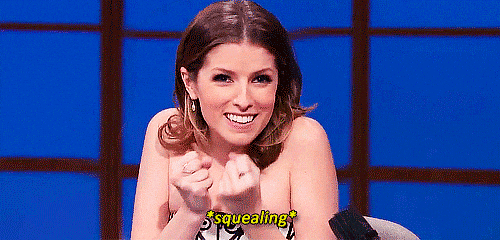 Let me start by saying that I enjoyed the writing on this one more than I did on Shut Out, even with it being in the third person – and you guys know how I like my romances in the first person, right? Still, I thought it fit with the book, and contrary to some 3rd person's books, the style didn't take away from the experience of the characters, do you get what I mean?! The thoughts, feelings and experiences were all awesomely portrayed. I really liked it.
Then I loved loved loved the characters. Sidney and Jared made sense, they were so imperfect perfect people. Sidney was so strong and determined, having gone through through what she did was terrible, but she came out ok(ish), and it took guts to keep going after everything. I'm a person that never really gave much thoughts about having kids, but still, finding out that you can't has to be devastating, and it has to be a blow to a woman's self worth. I thought Jamieson was able to convey this explendendly. Well done.
Jared was amazing, I loved him. He was a guy that fought for what he wanted, and didn't take things for granted. Also, he didn't run away from his problems. I thought he was so level headed, while being so fierce at the same time. And oh so HOT. Also, it's so hot when a guy is the one who wants the relationship parts, right?
I absolutely loved the romance. It does start with insta lust, but the build up is slow, and we get how they fall in love. They become part of each other's lives, they talk, and lean on each other, and they have amazing chemistry. The whole relationship was so well done.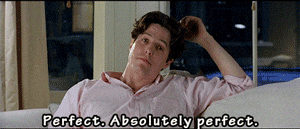 The plot was a bit predictable from a certain point on, even though I didn't see a couple of things coming. I did see a major one though, and while I liked the result, I kind of wish it hadn't happen?! (hit me in the comments if you want to know why I say this).
All and all, I really loved this one. It's an amazing romance, with great characters, a great message and a HOT, STEAMING and beautiful romance. Read it!