Don't you just hate it when someone destroys all your carefully made plans?

I mean, I had goals: college to graduate in one semester, a future I was working hard to reach, and an image of myself I wanted the world to see. My life was stacked into these precisely placed blocks. But then Colton Gamble came along and knocked them all askew.

I hated how he messed everything up, how he could hog all my attention whenever he was around, how he made my pulse quicken — but only because he ticked me off… not because I was attracted to him. Oh! And I hated how he knew how attractive he was too, the shallow, full of himself, doesn't take no for an answer, too-flirty, too cocky, extremely irritating jerk.

The boy had all the qualities that turned me off. Or so I thought.

One night he wasn't quite the brainless, over-confident jerk I usually took him for.

One night, he took care of me when I was at my lowest. He opened up to me and made me open up to him.

Now I'm learning maybe he's not what I first thought he was. And maybe I'M not what I first thought I was. Maybe it's okay to rearrange a couple of my perfectly set blocks. Maybe, just maybe, I'll stop worrying about what I'm afraid everyone else will think and finally reach for something I really want. It's possible some of my plans need to be destroyed, and Colton Gamble is exactly the kind of mess I need in my life.

What do you think? Should I give him a try?

Desperately seeking your advice,
Julianna Radcliffe
---
I will admit that I wasn't expecting to love this book as much as I did. But here we go. The last book of the Forbidden Men series was another amazing one, and I cannot believe that this series is over. I need more. I need more of the whole gang!
This book is about the youngest Gamble brother, Colton, who we met when he was a small child, when his brother and sister in law took him in and raised him as their own. Colton is definitly a grown up now, and he's such a smartmouth, so hilarious, and he has such a big heart. What a family. Julianna we met on the previous book, when she went on a date with Colton's older brother, Brandt. I really liked Julianna, and I understood her struggle to always present a perfect image and project the best of herself. But I loved that Colton helped her be more relaxed and start doing things for herself and not anyone else.
Julianna is a black woman, and she's older than Colton. The interracial aspect of their relationship plays a big part in the book, especially from Julianna's side. But I was happy that their age different didn't gather that much attention (even though they met while he was still a minor…).
I loved their banter though, they spurred each other on, and were always ready for a verbal fight. I loved their dynamic.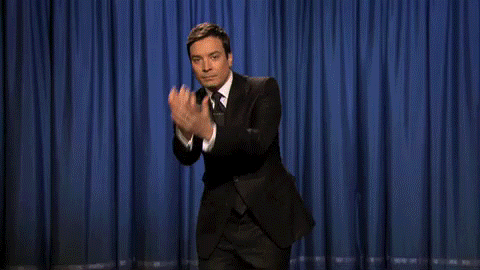 I'm sad to see this series end, because I fell for all the characters in this series. Family and friends played such an important role throughout all these books, and I really liked them all. I'm sorry to see it come to an end.
But it was a great ending, that's for sure.
Price of a Kiss (Forbidden Men #1) 
To Professor, with Love (Forbidden Men #2) 
Be My Hero (Forbidden Men #3)
With Every Heartbeat (Forbidden Men #4) 
A Perfect Ten (Forbidden Men #5) 
Worth It (Forbidden Men #6)
The Girl's Got Secrets (Forbidden Men #7) 
Priceless (Forbidden Men #8) 
Consolation Prize (Forbidden Men #9)