Ten Steps to Surviving a New Job:

1. Don't sleep with the client. It'll get you fired. (Sounds easy enough.)
2. Don't blink when new client turns out to be former one-night stand.
3. Don't call same client a jerk for never texting you back.
4. Don't believe client when he says he really, really wanted to call.
5. Remember, the client is always right — so you can't junk punch him when he demands new design after new design.
6. Ignore accelerated heartbeat every time sexy client walks into room.
7. Definitely ignore client's large hands. They just mean he wears big gloves.
8. Don't let client's charm wear you down. Be strong.
9. Whatever you do, don't fall for the client. You'll lose more than your job — maybe even your heart.
10. If all else fails, see rule number one again.
---
As it's usual with ARCs for awhile now, I've read this book as a buddy read with  Cátia @The Girl Who Read Too – we both read the first book of the series and loved it – so go check her blog in the next few days to read her take on this one.
Like I said, the first book, The Rule Book, was absolutely great, but this second one? AMAZING! The book is told in dual POV, unlike the single POV of the first one, and I loved it even more because of it – I'm all for dual POV. But also, this book is just beyond hilarious. The writing is fun, witty and emotional, while the pace is just perfect. Jennifer Blackwood did an amazing job with this book.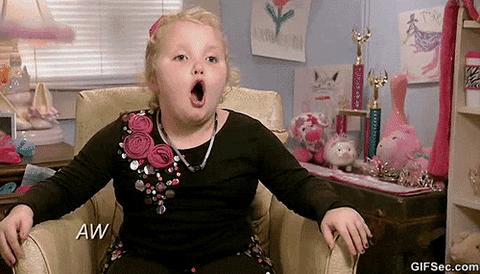 I loved both main characters, Zoey and Ryder. I'm a sucker a second chance romance, and this one fits perfectly in this category. Zoey is just a kick ass woman! I love this girl. She's just so determined and funny, she's stubborn and confident, and WOW, she's just amazing. And Ryder? I loved his dedication to his family and his beliefs, but I also loved his vulnerability and how he let it show sometimes.
Zoey and Ryder together? Explosive! They had amazing chemistry and they were so cute and good together. They brought out the best of each other, even when they were bickering. The romance is just great. I had so much fun reading to the progress of their relationship, with Ryder pursuing something that he didn't know he wanted, and Zoey learning how to trust her feelings and how to trust a man that had disappointed her before.
I really liked the story on this one, this book made me laugh out loud and it took me out of what I was afraid to be the beginning of my first slump, so YAY! Read this romance, people! You won't be sorry. And I really really want a book about Jason, Ryder's older brother who suffered an accident and is now on a wheelchair… he needs a book!